Festival Rentals
Festival rentals can mean a lot of different things. They can be bounce house rentals, table, and chair rentals or concession rentals. But, don't just stop there. We have a saying around Florida Tents and Events, that goes big or go home. We offer a huge selection of festival rentals to choose from that are perfect for your next event. It is our pleasure to have worked in the industry for a very long time. Because of this, we understand how long everything takes to set up and have ready for your guests.

We promise to have a nice clean setup ready and waiting for your first guest. All of our festival rentals are thoroughly sanitized and arrive in great condition. We don't want ugly dirty rentals out there with our name on them. It is important for us to make a great impression on not only our clients but their guests as well. After all, who wants to play on dirty rentals?
Help with Festival Rentals
Festivals come in all sizes. We understand that some communities are larger than others and some want a different feel. If you are looking to set up your first festival and have no idea where to start, ask! We have set up so many different festivals and parties over the years and can make some suggestions. Festival rentals can be things such as tables and chairs but also bounce hour rentals as well. It is important that you have a nice place for people to sit and enjoy themselves. Most festivals have food trucks that offer something yummy to eat. But, we do offer some basic concessions that can be added to the party. Snow Cone machines, popcorn, and cotton candy are always a bit hit and aren't expensive to add to the line up of festival rentals.

Get the right feel for your festival.
When looking at our festival rentals think about what look you are going for. Many go for a more casual look, however, we also can dress it up a bit with our tablecloth rentals as well. It is important that your festival has that look and feel that you are after. If you aren't sure what you'd like your festival to look like, we are happy to help. Simply give us a call and we'll try to go over a few things and see what would work best for you.

All of our inflatable rentals will need blower fans, which means they need electricity. This is a problem at times for festivals as they tend to be thrown in the town street or a park. If that is the case, not a problem, we do offer generator rentals that will power the fans. It is simply something to keep in mind. We also provide all of the electrical extension cords as well. And, we will set them in a fashion to prevent people from tripping over them as well.

A professional festival rental company.
We have worked with the general public for many years and understand how important it is to tuck our cords and wires. Our company also carries professional business insurance and offers state-certified rentals. We have worked with churches as well as school in the past and will continue to do so in the future. This means that we are professionals and have all the necessary documentation needed to work in these areas. Should you need this same documentation, just ask! We are happy to provide it! Give us a call today!

Water Slides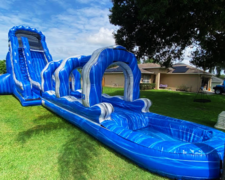 Bounce House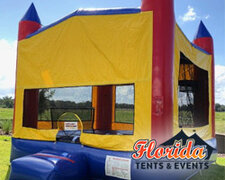 Dry Slides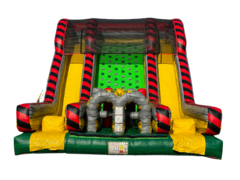 Inflatable Games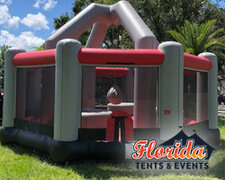 Obstacle Courses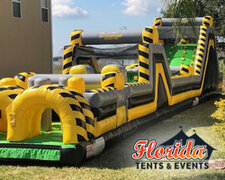 Tables and Chairs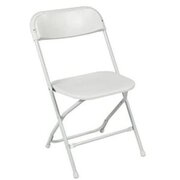 Dance Floors And Staging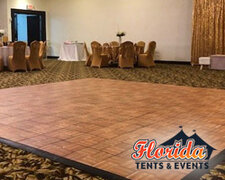 Concessions and Add Ons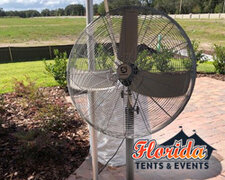 Event Entertainment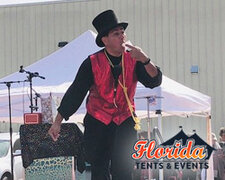 Photo Booth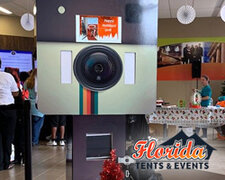 Mechanical Rides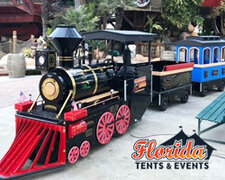 Carnival Games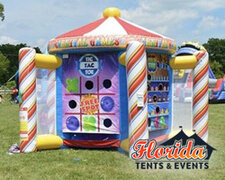 Sno Slide Experience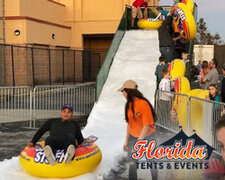 Holiday Inflatable Rentals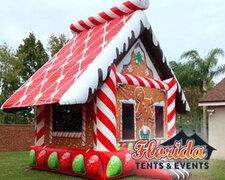 Tent Rental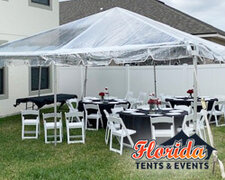 Orlando Mobile Escape Room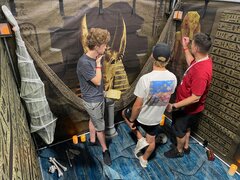 Ice Skating Rink Experience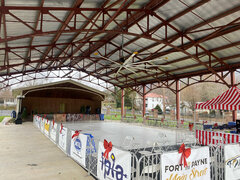 Table Linens And Chair Covers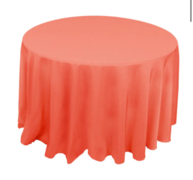 Packages