Let's Get Your Fall Started
With Dry Slides & Bounce House Rentals
See Our Complete Line of Dry Slides & More!
Book Online Now
The #1 Choice for Bounce House Rentals, Inflatable Slide Rentals & More in Orlando, FL
Top Provider for Inflatable Rentals!
Unforgettable Fun This Holiday Season With
Inflatable Bounce Houses From Florida Tents and Events
Welcome to Florida Tents and Events, where your holiday celebrations are elevated to new heights with our exceptional inflatable party rentals. Here, every event is a canvas, and our rentals are the palette with which you paint unforgettable memories. Our collection is designed to transform your gatherings into spectacles of joy and excitement, perfectly complementing the festive spirit of the holiday season.

The holidays are a time of joy and creating special memories with friends and family, and our holiday inflatables add the perfect touch of festive flair for your celebration. Discover the magic of our bounce house rentals, where children and the young at heart can leap into a world of fun and laughter. Thrill your friends and family with a holiday bounce house, including our Winter Maze Bounce House and even a Snowman Bounce House Rental!

If you want to take the fun up a notch, consider an obstacle course rental and create new holiday traditions. Dare your guests to take on our obstacle courses, where each turn is a new challenge and every finish line is a shared triumph. Create friendly rivalries that ignite and engage the entire party until one emerges victorious, bonded by the thrill of the chase.

And for those looking for a more unique thrill, our mechanical ride rentals are the answer! Imagine the roar of laughter as friends take on the mechanical bull rentals or the cheers that accompany each successful climb on the rock climbing wall rental. You are sure to keep your guests entertained and immersed in the fun.

For a more traditional type of challenge, consider an inflatable game rental, perfect for our sports fans! We've got all of the fan favorites, including Inflatable Basketball Games, Inflatable Baseball Games, Football Challenge Games, and even Axe Throwing and Human Whack A Mole! Seal the deal on an unforgettable event with our inflatable games – where friendly competition meets non-stop fun. Let's get the ball rolling on your next celebration!

As the upcoming holiday season unfolds, let Florida Tents and Events be the cornerstone of your celebration. Our commitment to bringing you the highest quality, most enjoyable inflatable rentals is matched only by our dedication to your event's success. From the laughter of children in our bounce house rentals to the competitive spirit ignited by our inflatable games and mechanical rides, we're here to ensure that your celebration is not just an event, but a cherished memory.

So, when you're ready to elevate your holiday gathering from ordinary to extraordinary, browse our inflatable party rental inventory and select your favorite party entertainment. Together, we'll make sure that the joy of the season soars as high as the Florida sky.
Rentals For Every Type of Event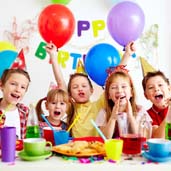 Birthday Parties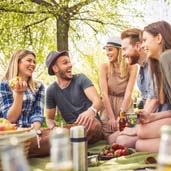 Company Picnics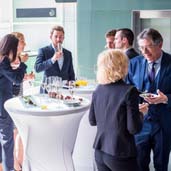 Corporate Events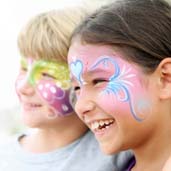 Church Festivals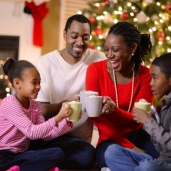 Holiday Parties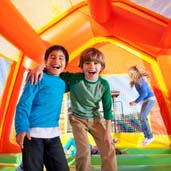 School Carnivals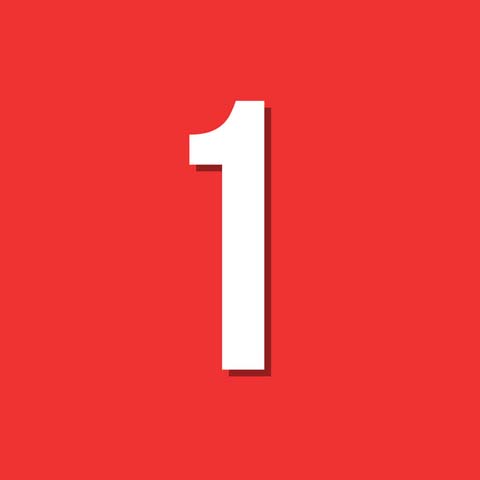 Date & Time
First, select the date and time of your event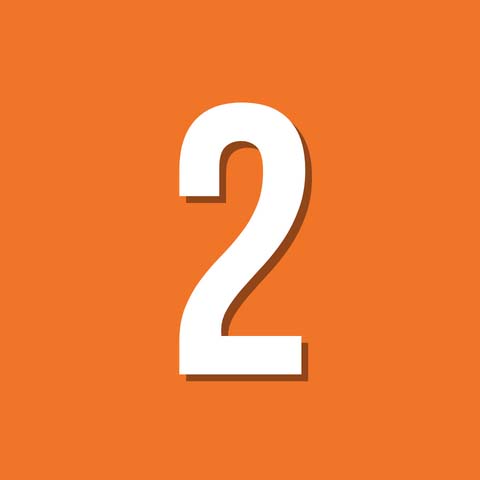 Choose Items
Browse the available items and add to cart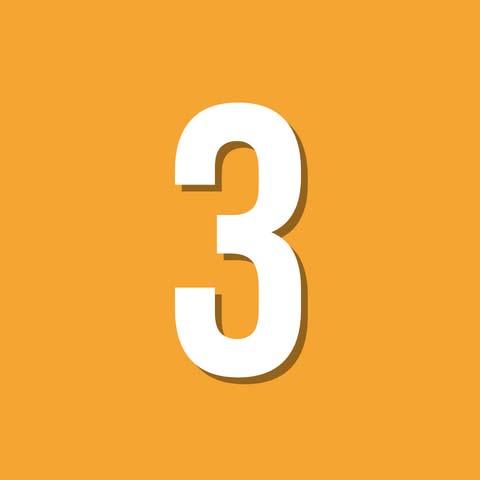 Check Out
Enter your event information and pay a small deposit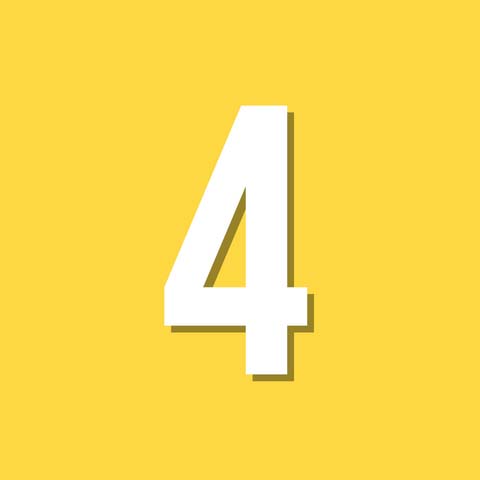 We'll do all the heavy lifting with delivery and setup of party rentals
Rentals For Every Type Of Event
Birthday Parties
Company Picnics
Corporate Events
Church Festivals
Graduation Parties
School Carnivals
Why Choose Florida Tents & Events?
One of the largest & most unique inventories in the area
We'll make you look like a party planning superhero
Returning customer loyalty club
Great customer service that works with you
All equipment is high quality, clean, and sanitized
Professional delivery and setup
What customers say about Florida Tents & Events
Some Of Our Valued Clients













We Are Orlando Area's Preferred Choice For Event Rentals
At Florida Tents & Events, we take immense pride in our HUGE selection of inflatables and other event rentals. Whether you're planning a kids' party with a bounce house rental, a summer gathering with a water slide rental, or a grand event featuring a challenging inflatable obstacle course rental we are here to cater to your every need.

But our commitment goes far beyond providing inflatable rentals. We deeply value the safety and satisfaction of your guests. Rest assured, all our inflatables are meticulously cleaned and sanitized before each event, and made strong enough for even the biggest kids to enjoy!

Beyond inflatable rentals, we understand that a truly memorable event requires a comprehensive approach to party essentials. That's why we offer a vast array of other rental items such as tent rentals, table and chair rentals, and even mechanical ride rentals to make your event planning as effortless as possible. Whether you need a small intimate high peak tent, a large white top tent suitable for a wedding, or even tables and chairs, Florida Tents & Events can help you with all of your event rental needs.

We extend our services across Orange County, reaching numerous communities including Orlando, Kissimmee, Winter Garden, Ocoee, and many more. Our promise of on-time delivery ensures your party preparations run smoothly, regardless of where you are located.

With Florida Tents & Events, you're not just choosing an event rental service. You're choosing a commitment to exceptional service, safety, convenience, and unforgettable experiences. The best party deals in Florida are always found right here at FloridaTentsAndEvents.com!

Choose us for your next party or event, and let us help you create extraordinary memories that will last a lifetime. Explore our diverse offerings today, and get ready to host the party of the year! If you need a few tips, check out our 10 Practical Party Planning Tips!
Our Service Area
Proud to Serve The Following Areas:
If your party or event is beyond that radius, just let us know! We may be able to make special accommodations to suit your event.
NOTE: Fees may vary depending on how far you are outside our service area.
https://www.google.com/maps/d/embed?mid=1SDNginfV65DFz4yLmzOfiK2ewA4EvOE&ehbc=2E312F
Best Party Rentals in Orlando, Florida
Florida Tents & Events is your one-stop shop for all your event needs. We're not just a party rental service, we're a full-fledged party powerhouse, ready to turn your event into an unforgettable experience. Once you give us a try, we promise, you'll never look back. We're not just making a promise here, we're making a guarantee - to make your party the best one ever!

Our inventory is a treasure trove of fun and excitement. We offer unique water slide rentals that will make a splash at any summer gathering, and bounce houses that will have the kids jumping for joy. But that's just the tip of the iceberg. We also provide a range of tents to suit any event size, tables and chairs for your guests' comfort, and dance floors that are just waiting for those killer moves.

But wait, there's more! We also offer mechanical ride rentals for that extra thrill factor, and a host of other party essentials. From lighting to sound systems, we've got everything you need to throw a party that will be the talk of the town.

But we're not just about providing great products. We're about providing great experiences. Our team is dedicated to ensuring every detail of your event is taken care of including delivery and setup. With Florida Tents & Events, you're not just hiring a service, you're gaining a partner in fun. So, are you ready to throw the best party ever? We can't wait to help make it happen!