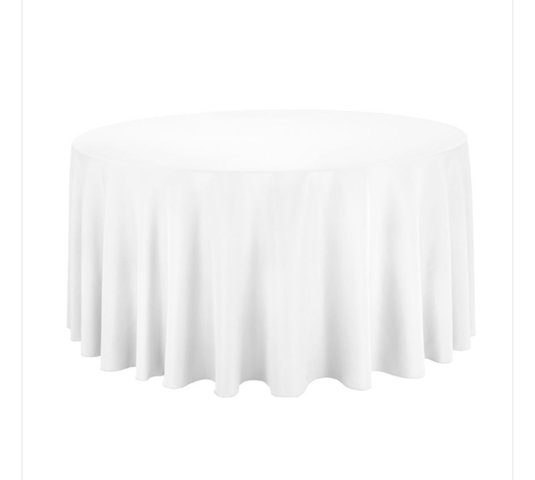 120 Inch White Polyester Round Table Cloth
Introducing our 120 Inch White Polyester Round Table Cloth, the perfect addition to any event or gathering. Made from high-quality polyester material, this table cloth offers both style and durability.
With a generous size of 120 inches in diameter, it is designed to fit most standard round tables, providing a sleek and elegant look. The crisp white color adds a touch of sophistication to any setting, making it suitable for weddings, parties, banquets, and more.
Not only does this table cloth enhance the overall aesthetic of your event, but it also offers practicality. The polyester fabric is stain-resistant, ensuring easy cleanup and maintenance. Simply wipe away spills or stains, and it will look as good as new.
The hemmed edges of this table cloth provide a neat and finished appearance, while the seamless design prevents any unsightly seams from showing. It is also wrinkle-resistant, saving you time and effort on ironing.
Our 120 Inch White Polyester Round Table Cloth is versatile and can be paired with various table settings and decorations. Whether you prefer a classic, modern, or rustic theme, this table cloth will complement your vision.
Invest in this high-quality table cloth to elevate the ambiance of your next event. It is a must-have for event planners, caterers, and anyone who wants to create a memorable and stylish atmosphere. Order yours today and experience the difference it makes in transforming your table setting.