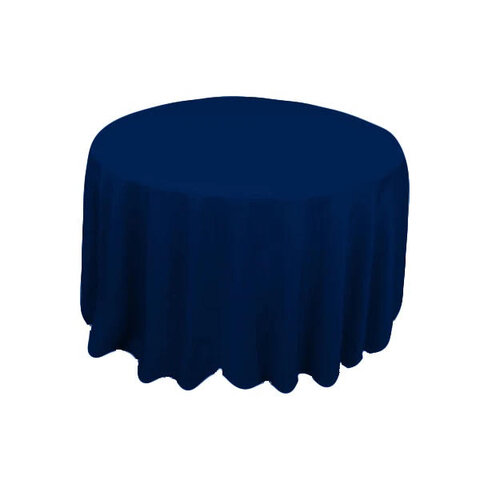 120 Inch Navy Polyester Round Tablecloth
Introducing our 120 Inch Navy Polyester Round Tablecloth, the perfect addition to elevate the elegance and style of any event or gathering. Crafted with utmost attention to detail, this tablecloth is made from high-quality polyester fabric that is both durable and wrinkle-resistant.
The rich navy blue color adds a touch of sophistication and versatility, making it suitable for a wide range of occasions, from formal dinners to casual get-togethers. Whether you're hosting a wedding reception, corporate event, or family celebration, this tablecloth will effortlessly enhance the overall aesthetic.
Measuring 120 inches in diameter, this round tablecloth is designed to fit most standard-sized round tables, providing a seamless and polished look. The generous size also allows for a graceful drape that adds an extra layer of charm to your table setting.
Not only does this tablecloth offer an exquisite appearance, but it is also practical and easy to maintain. The polyester material resists stains and spills, making it a breeze to clean up after any event. Simply toss it in the washing machine and it will come out looking fresh and ready for your next occasion.
Invest in our 120 Inch Navy Polyester Round Tablecloth and transform any table into a stunning centerpiece. Its timeless design and superior quality ensure that you'll enjoy its beauty and functionality for years to come. Make a lasting impression on your guests with this elegant addition to your event decor.