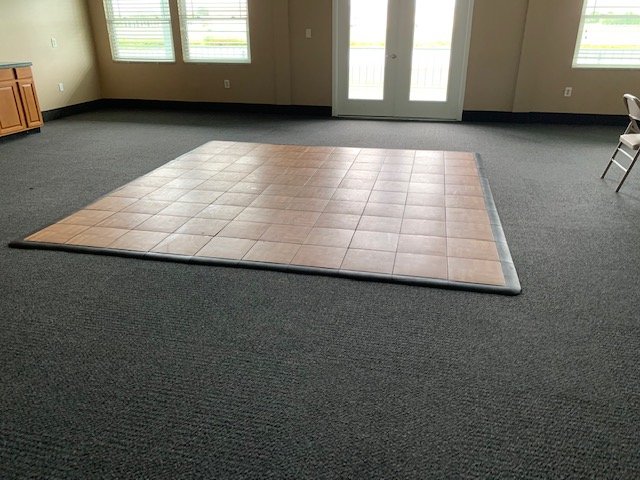 15 x 15 Dance Floor
Actual Size: 15 x 15
Setup Area: 15 x 15
Age Group: All Ages




If you are thinking about having your party outdoors, then having a dance floor is a must. Shoes get stuck in the grass making it impossible to dance properly. Our 20' x 20' Dance Floor also comes in handy for those venues that have carpeting as well. It makes it easier to slide and do your top-notch dance moves with ease. We work with party throwers to get them the dance floor they need to ensure their party is off to a good start. If you are thinking about having a DJ and need to have a safe dance floor for your guests, then why not rent from a professional party rental company?
We are a professional party rental company that is dedicated to giving our clients the very best party set up for their needs. We have lots of fun kids party rentals but we also have many other party rental options such as this 20' x 20' Dance Floor. If you need a larger dance floor, we have that too! Our party rentals come in all shapes and sizes to suit the various party rental needs. We are licensed and insured so you know that you are safe with us.
We set up all of our rentals at their respective parties and come back by to tear them all down. Once we have them safely back to the shop, we will clean them. This ensures that they are fully sanitized and ready for the next time they are rented. We take pride in our work and it shows. We offer on-time deliveries to our rentals showing up clean and pristine.