20 x 40 White Top Frame Tent
Actual Size: 20 x 40
Setup Area: 25 x 45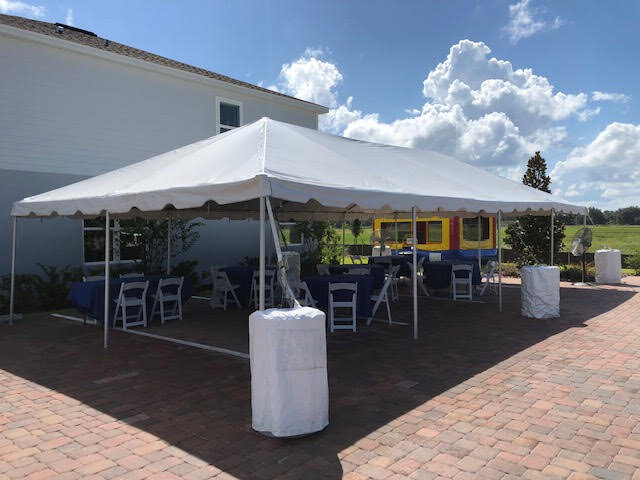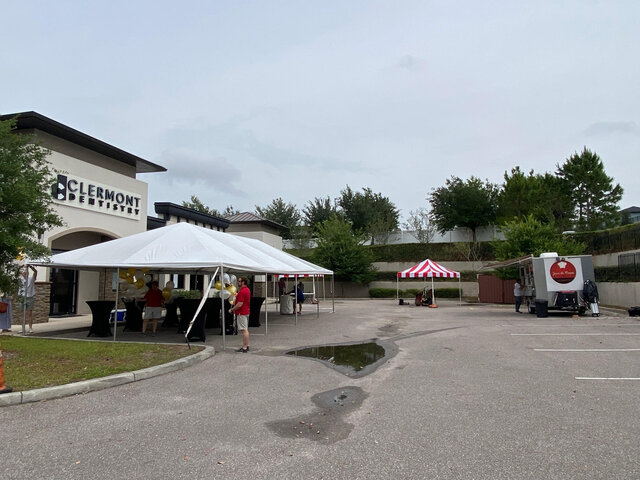 Introducing our 20 x 40 White Top Frame Tent, the perfect solution for your outdoor event needs. This spacious and elegant tent is designed to provide a comfortable and stylish setting for any occasion.
Crafted with a sturdy frame, our tent offers exceptional stability and durability, ensuring it can withstand various weather conditions. The white top adds a touch of sophistication, making it suitable for weddings, parties, corporate events, and more.
Measuring 20 x 40 feet, this tent provides ample space to accommodate large gatherings. Whether you're hosting a wedding reception, a trade show, or a community event, our tent offers the perfect venue to create memorable experiences.
Setting up the tent is a breeze, thanks to its user-friendly design. The frame structure eliminates the need for center poles, maximizing the usable space inside. Additionally, the white top is made from high-quality materials that are resistant to water, UV rays, and mildew, ensuring your event remains protected and enjoyable.
For added convenience, our 20 x 40 White Top Frame Tent can be customized with various accessories, including sidewalls, flooring, lighting, and heating options. These accessories can enhance the ambiance and functionality of your event, creating a truly unique and comfortable atmosphere.
With its versatility, durability, and elegant design, our 20 x 40 White Top Frame Tent is the perfect choice for any outdoor event. Create unforgettable memories and ensure the success of your gathering with this exceptional tent.