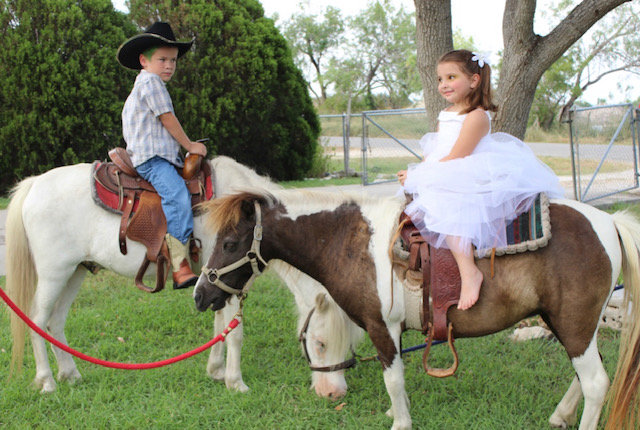 90 Minutes Of Ponies
Age Group: All Ages
Attendants: 1




90 mins of ponies! What child doesn't love ponies? Ponies are something that every child wants as a gift. However, as a parent, we understand the level of commitment a pony would take. Give them the next best thing with pony rides of 90 mins. Professionals will bring out the ponies for your guests to ride. They will have trainers that stay with the ponies at all times. We do ask that you do not feed the ponies anything that isn't approved by the trainers. These ponies are very broke in, however, be kind to the ponies as if they were your animals. They are amazing living creatures and we can't have them harmed due to a temper tantrum. Take note that the trainers will tell the guests what they can and cannot do.
The ponies will graze on your grass so please ensure that it is clean and free from any chemicals such as insecticide or fertilizer that would harm the ponies. Ponies are meant to be fun and enjoyable. Kids can take rids on them and pet them. Most kids love to have their very own pony for a few moments and will be talking about this for years to come. Make lasting memories and rent some ponies today. We are one of the few in the Orlando area that offers these wonderful attractions. They are perfect for a backyard event or a wonderful addition to an inflatable carnival. It is all up to you.
Call today or schedule online for your 90 mins of ponies experience.