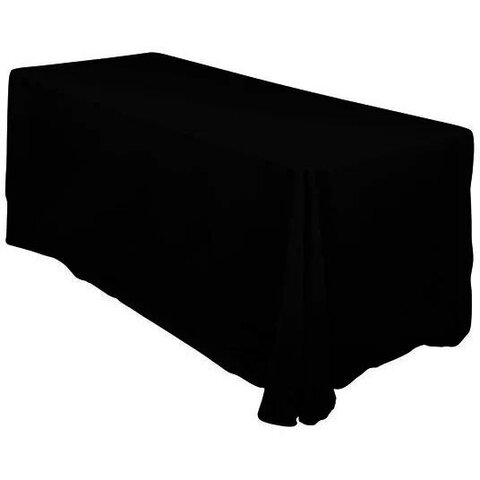 90 x 132 Inch Black Rectangle Table Covers
Introducing our 90 x 132 Inch Black Rectangle Table Covers, the perfect addition to elevate the look of any event or occasion. Crafted with meticulous attention to detail, these table covers are designed to provide a sleek and sophisticated appearance to your tables.
Made from high-quality polyester fabric, our table covers are not only durable but also wrinkle-resistant, ensuring a crisp and polished look throughout your event. The black color adds a touch of elegance and versatility, making it suitable for a wide range of themes and settings.
Measuring 90 x 132 inches, these table covers are specifically designed to fit rectangular tables, providing full coverage and protection. Whether you're hosting a wedding reception, corporate event, or any other special occasion, these table covers will effortlessly transform your tables into a stylish focal point.
The edges of our table covers are surged for added durability, preventing fraying and ensuring long-lasting use. Additionally, they are easy to clean and maintain, saving you time and effort after each event.
With our 90 x 132 Inch Black Rectangle Table Covers, you can create a cohesive and professional look for your event, leaving a lasting impression on your guests. Order yours today and experience the difference in quality and style.