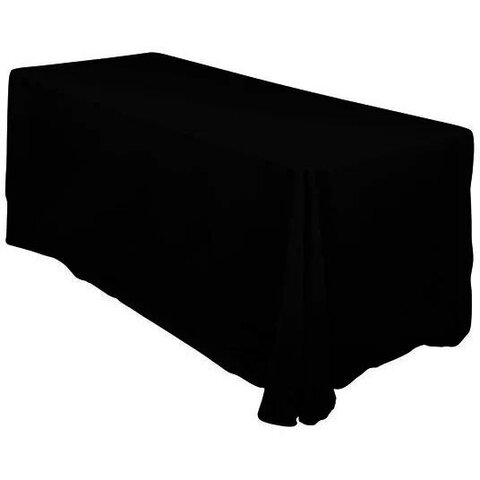 90 x 156 Inch Black Rectangle Table Covers
Introducing our 90 x 156 Inch Black Rectangle Table Covers, the perfect addition to any event or occasion. Made from high-quality polyester fabric, these table covers are not only durable but also elegant, adding a touch of sophistication to your tables.
Measuring 90 x 156 inches, these table covers are designed to fit rectangular tables with ease, providing full coverage and a sleek, tailored look. The black color adds a timeless and versatile touch, making these table covers suitable for a wide range of themes and settings.
Whether you're hosting a wedding reception, corporate event, trade show, or any other special gathering, our table covers will instantly transform your tables into stylish focal points. The smooth and wrinkle-resistant fabric ensures a polished appearance, saving you time on ironing and ensuring a seamless presentation.
Not only do these table covers enhance the visual appeal of your event, but they also offer practical benefits. The polyester material is stain-resistant, making it easy to clean up spills and messes. Additionally, these table covers are machine washable, allowing for effortless maintenance and reuse.
With their generous size and durable construction, our 90 x 156 Inch Black Rectangle Table Covers are a reliable choice for any occasion. Create an inviting and sophisticated atmosphere with these table covers that will impress your guests and leave a lasting impression.