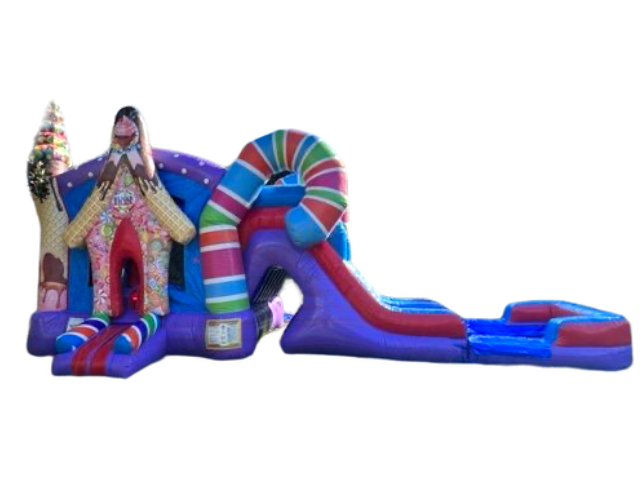 Candy Land Bounce House With Wet Double Slide and Pool
Actual Size: 33L X 13W
Outlets: 1
Age Group: All Ages
Attendants: 1




Experience Sweet Fun and Adventure with the Candy Land Bounce House and Double Lane Slide and Pool in Seminole County
Candy Land Suger Shack Bounce House With Wet Double Slide Into Pool Rental Orlando Florida. This weet Cnady For your Guests candy Land Inflatable Rental Orlando Florida for your upcoming Birthday Party Block party in Orlando Florida this one of a kind Inflatable Bounce House rental Orlando florida guaranteed to cure your Suger cravings.
The Candy Land Sugar Shack Bounce House with a wet double slide into a pool is set to be the ultimate showstopper at your upcoming event in Orlando, Florida. This uniquely themed inflatable promises a perfect blend of excitement and sweetness, making it an ideal centerpiece for birthday parties and block gatherings. To ensure the success of your celebration, it's crucial to collaborate with a reputable rental company that not only provides this extraordinary attraction but also maintains high standards of cleanliness and safety.
Confirming the space requirements, understanding safety guidelines, and checking for necessary permits are paramount steps in the planning process. Moreover, considering the diverse age groups of your guests, it becomes essential to establish clear rules and supervision requirements, ensuring that everyone can enjoy the Candy Land experience safely. Coordinating with local authorities to comply with regulations and obtaining any required permits is a responsible approach to make sure your event runs smoothly.
As you finalize the booking details, including duration, delivery, and pickup times, it's wise to discuss the company's policies regarding weather-related issues. Having a contingency plan for inclement weather will help you navigate unexpected changes, particularly since this inflatable features water elements. Adding an extra layer to the planning process involves integrating the Candy Land Sugar Shack Bounce House seamlessly into your event's theme. Collaborate with the rental company to ensure the inflatable aligns with your overall event aesthetics, enhancing the visual appeal and creating a more immersive experience for your guests.
Consideration for guest comfort is key. If your event falls on a warm day, providing shaded areas and access to refreshments will contribute to a more enjoyable experience. Clear communication with attendees about appropriate attire and any items they may need for a water-based inflatable adventure ensures everyone is well-prepared for the festivities. Capture the magic of the moment by arranging for photography or videography services.
The Candy Land Sugar Shack Bounce House is bound to create lasting memories, and having a professional document these moments ensures you can revisit the joyous occasion for years to come. In conclusion, the Candy Land Sugar Shack Bounce House with a wet double slide into a pool is not just an inflatable attraction; it's a promise of an unforgettable experience for your guests. By meticulously planning and addressing various aspects, from safety measures to theme integration, you can guarantee a successful and sweet celebration that will leave everyone's sugar cravings thoroughly satisfied.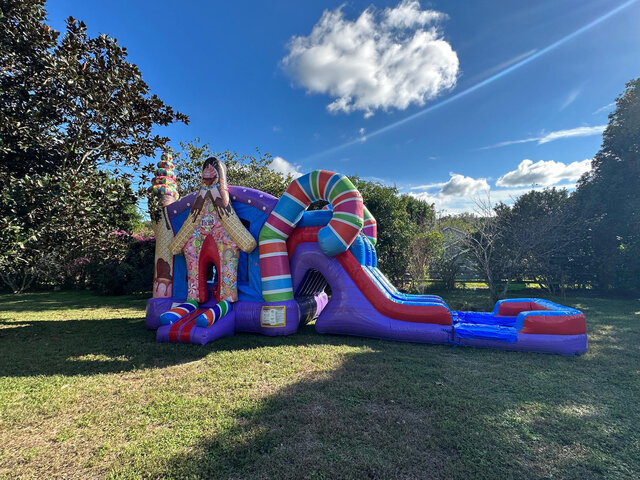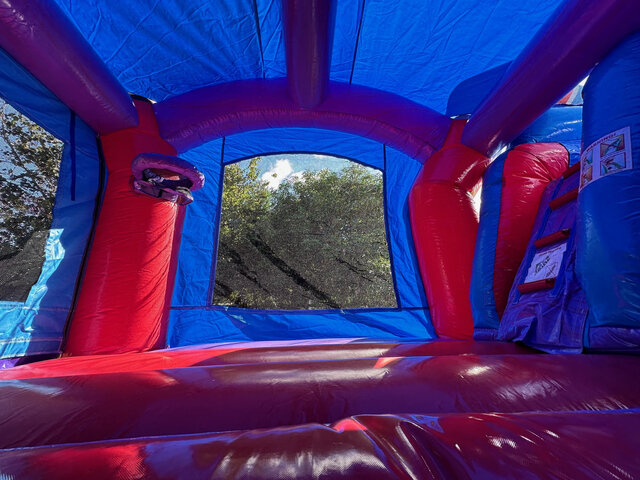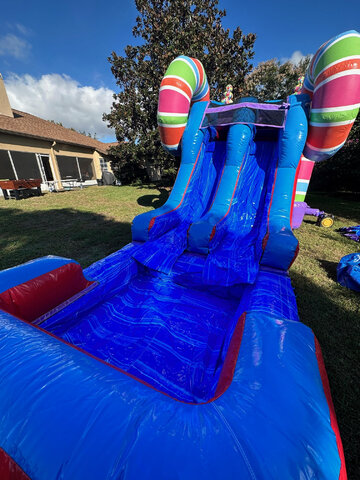 3