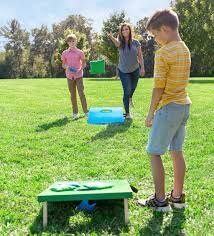 Corn Hole Game
Corn Hole Rental in Orlando, Florida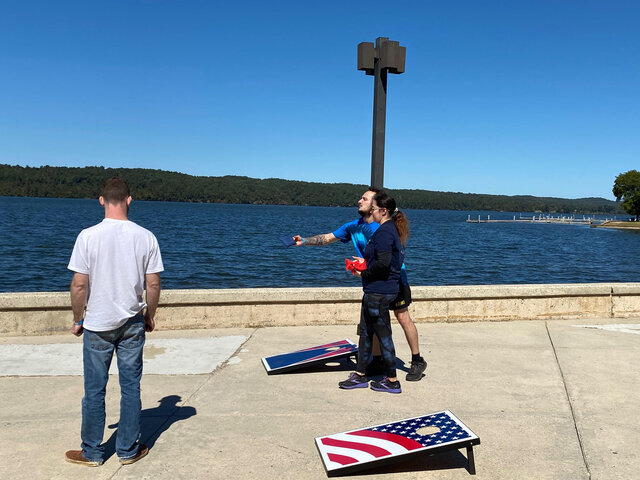 Cornhole is a fun and engaging game that is popular all across America, and Orlando, Florida is no exception. It's a game that can be enjoyed by people of all ages and skill levels, making it the perfect addition to any party, corporate event, or family gathering. If you're in Orlando and looking to rent a cornhole game set for your next event, you're in luck! One of the great things about renting a cornhole game set in Orlando is that it's an affordable and convenient option. Renting a game set is often much cheaper than buying one outright, and it allows you to enjoy the game without having to worry about storage or maintenance. Plus, many rental companies offer flexible rental periods, so you can rent the game set for just a few hours or several days, depending on your needs. This Orlando corn hole rental is the perfect add-on to any children's party too, that way adults have something to do while the children play in a bounce house or on a waterslide!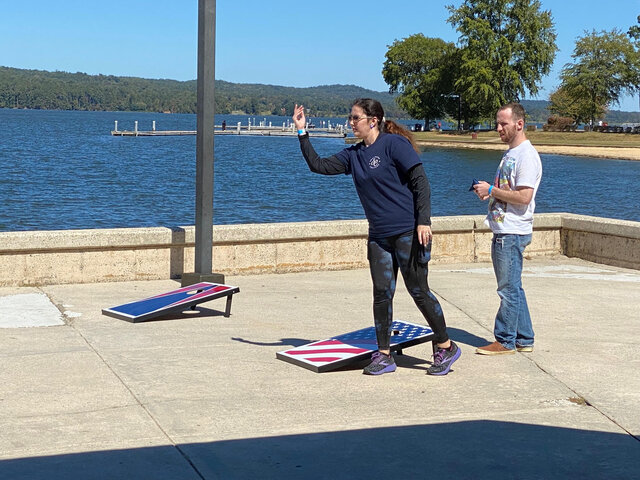 Overall, renting a cornhole game set in Orlando is a great way to add some fun and excitement to your next event. With so many rental companies to choose from, you're sure to find a high-quality game set that meets your needs and budget. Whether you're hosting a backyard barbecue, corporate team building event, or family reunion, corn hole is a game that everyone can enjoy.
How to Play Corn Hole
Corn Hole is a game that can be played as a two player game, but typically it is played as a four player game, with teams of two. Each team will have one teammate stand at one end while the other teammate stands at the other end. Some people play differently and have their own twist on the rules but generally, each team has 4 beanbags and each team will have a teammate take turns tossing the bags to the other board. The object of a corn hole game is to land the beanbags in the hole. But don't worry, landing a bean bag on the board will earn you points too! Making the game even more challenging, is when the opponent's bean bag also lands on the board, canceling out your points.