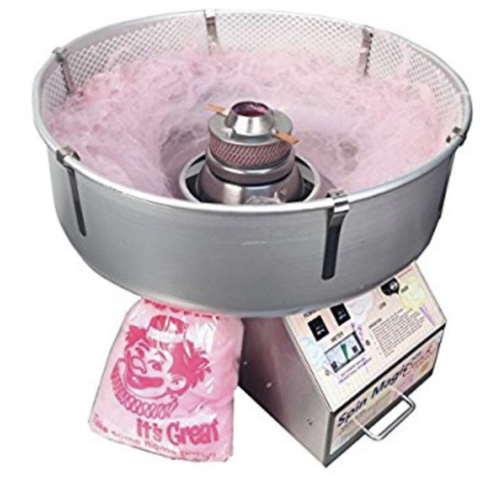 Cotton Candy Machine
Cotton candy machine rental might at first seem a bit intimidating, but it is not. We will be out to set everything up and bring all the materials that you will need for this amazing rental. We offer instruction as well as set up for all of our concessions. Remember, we are simply a phone call away should you need anything. We work with our clients to ensure that they have everything they need before we leave. We are a professional rental company and it shows with our top-notch service and excellent customer care. If you are looking to throw a party, don't forget the Cotton Candy Machine! Kids and adults love cotton candy and it is so easy to make that we think you'll be pretty surprised. We work with our clients and offer a huge selection of party rentals from bounce house rentals to concession rentals and everything in between. If you are thinking about throwing a small backyard party or maybe you need a whole carnival, you're in luck as we can do either. We have so many party rental options that we work with clients with various party needs. We can do outdoor weddings, family gatherings, or large corporate carnivals. Everything is delivered and set up for you. When the event is done, we will be back around to pick everything up. All of our party rentals are sanitized before storing them in our warehouse, which means they will arrive clean and ready to go. Call today and let's get your party planning started.
This rental comes with sticks and cotton candy floss for up to 25 people. You have the option to add more items during the booking process.