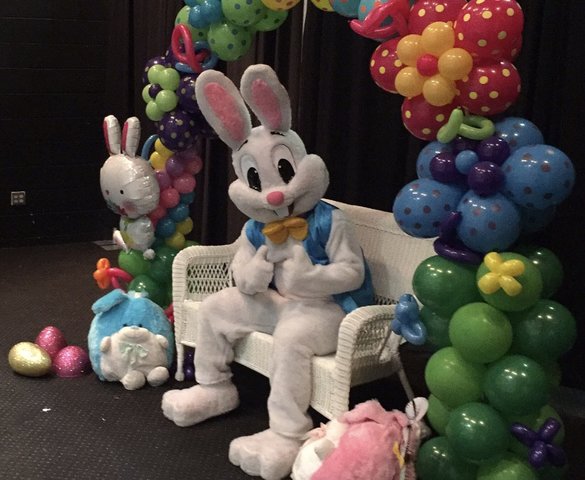 Easter Bunny
In the spring our Easter Bunny rental is pretty popular among groups. He is available year-round, however, of course around Easter he can get quite busy. Book your Easter Bunny early. Our easter bunny will come as a professional and will shake hands and pose for pictures. You can even rent him for photo opts only, we have had many communities and churches rent our Easter bunny for countless reasons.
Give the kids something to smile about this Easter, give them their very own special visit from the Easter bunny. These are memories that will last a lifetime. While some children will be thrilled to find the Easter bunny coming to their home or being at an event, others might need a more gentle approach. We understand this as we have been doing this for quite some time now. We will back off for those that are a little spooked by the bunny, without any issue. Give the kids what they have always wanted...a visit from an Easter bunny!
We not only offer the Easter bunny but we have a few different characters that you can choose from. We want everyone to have a great time at their upcoming party. Take a look around and we are certain that you will agree that we have some of the best selection in the Orlando area. From rentable characters to bounce houses and water slides we have it all in one place. This makes renting simple and convenient. Call today!