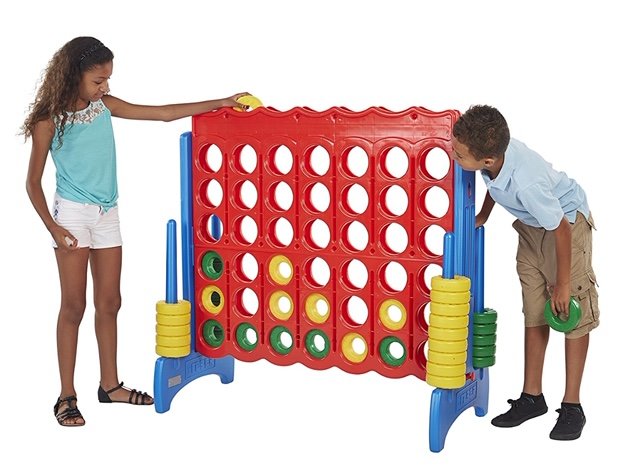 Giant Connect 4
Giant Connect Four
Giant connect four is a great game for young and old. This is very popular with college students as they have a great time out on the lawn. We have seen people rent our gian connect four for graduations, family reunions and yes, even carnivals. Connect four is the name of the game, just as the table top version, you are trying to get four across, down or on a diaginal. This game will come with storage for the rings that are used in the gam and it is short enough for school aged kids to play. If you love having a good time inside or out, then connect four should be apart of it.
While we offer many wonderful games such as this giant connect four. We also have other party rental solutions such as water slide rentals, bounce house rentals, character rentals, face painting, trains, rock walls and so much more. Yes, we have a huge warehouse filled with nothing but things to have fun on! If you want to throw a party they will never forget, no worries, we have you covered with our amazing party rental options.
Take the time to browse around and enjoy what we have to offer. Our website is laid out in a manner that assists our guests in finding what they need. However, if you still don't find it, let us know. We are always happy to help.
Take a look around as we not only have carnival style rentals but also offer things for weddings and formal dances. We have table and chair rentals, a photo booth rental and formal tent rentals, which are perfect for outdoor weddings, graduations and more. If you are looking to have a great time this year with your friends and family, we are here to help. We work with our clients to get everything set up the way they'd like. We not only have connect four rentals but all sorts of different things. Be sure to take a look!