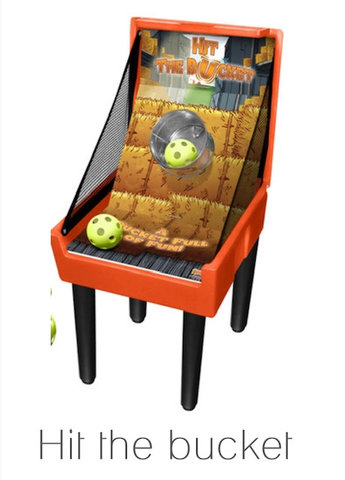 Hit The Bucket
This is a relatively simple game that kids go crazy over. Hit the bucket is simple, you either shoot from 4 ft or 6 ft with three wiffle balls. The game is stand-alone and available to rent along with some of our other games. These are games that are perfect for fundraisers or carnivals. As they all line up and are easy to play. Kids and adults love the Hit the Bucket game. This game has a simple bucket on the board and the object is to get the ball into the bucket. The issue is simple, you cannot throw the ball too hard or it will bounce out of the bucket and too soft, it might not make it. Take the challenge of hitting the bucket today.
We offer not only this amazing carnival game but so many more. We work with our clients to ensure that their carnivals are set up before the arrival of their guests. It is important to us that you fully understand how each game works, so if you have questions, ask we are here to help.
Bring your next party to the next level with Hit the bucket and other fun carnival games. Each game has its own set of rules and features. These are perfect for fundraisers and other events. Let's get your party off in the right direction with party rentals from Florida Tents and Events. Call today and one of our amazing customer service representatives will be happy to answer your questions and concerns.