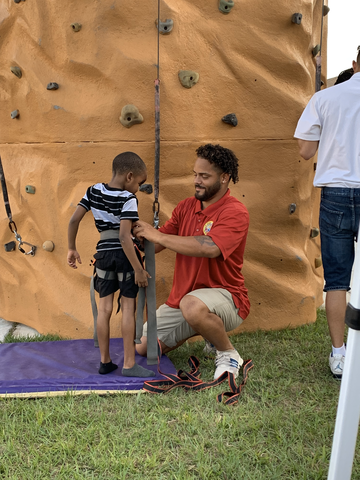 Rock Wall Rental With Staff Member
Want to add a fun and adventurous attraction to your event? Look no further! Our rock climbing tower can be a great addition to any event, providing a unique and exciting activity for participants. Whether it's a corporate team-building event, a festival, a school fair, or a birthday party, rock climbing walls can offer a challenging and memorable experience for people of all ages and skill levels. Book now and you won't regret it!
This rental is available for $300 per hour with a 2 hour minimum.