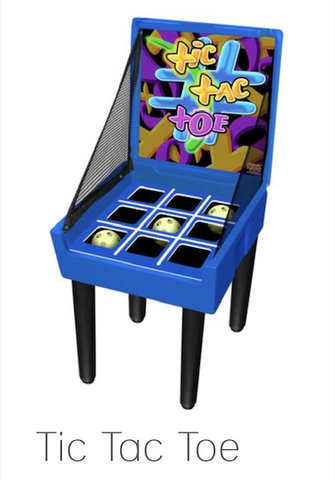 Tic Tac Toe
Tic Tac Toe is the name of the game. This simple game of Tic Tac Toe has been played for years. It is trying to compete against your opponent to make three in a row. These 3 can be up and down or diagonal. This game can be enjoyed by the young and old. Take your chances and face your opponent with this amazing carnival game. We work with people that are looking for a long list of carnival games to those that just want to have some fun in their backyard.
The Tic Tac Toe game is a game for all ages and can be played over and over again. Most people understand how to play, so there is little instruction needed. This is perfect for those that are looking to use our party rentals for fundraising as well. Charge by the game and let your guests have a great time.
We deliver all of our party rentals to the party before the guests arrive. If you are having issues with deciding on which party games to go with, ask! We are happy to assist our clients in finding the perfect combination of party rentals for their guest list. Whether you are looking at having a lot of grade school kids or thinking about having teenagers, we can assist in what would be the most popular. We are happy to assist as we have been throwing parties for years and have tracked what people order the most. Not everyone goes to parties every weekend, but we do and are happy to help.