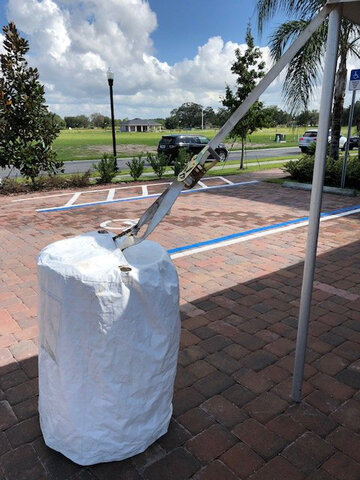 Water Barrel With Cover
Introducing our Water Barrel With Cover - the perfect solution for all your water storage needs. This durable and reliable water barrel is designed to provide you with a safe and convenient way to store and access water, ensuring you have a reliable supply whenever you need it.
Made from high-quality materials, our water barrel is built to withstand the test of time. The sturdy construction ensures that it can handle the weight of the water and withstand various weather conditions, making it suitable for both indoor and outdoor use.
The included cover adds an extra layer of protection, keeping your water clean and free from debris. The cover also helps to prevent evaporation, ensuring that your water supply remains intact for longer periods.
With a generous capacity of [insert capacity], our water barrel can hold an ample amount of water, making it ideal for emergency situations, camping trips, or even everyday use. The wide opening allows for easy filling and emptying, while the built-in spigot ensures effortless access to your water supply.
Not only is our water barrel functional, but it is also aesthetically pleasing. The sleek design and neutral color blend seamlessly into any environment, whether it's your backyard, garage, or basement.
In addition to its practicality and durability, our water barrel is also eco-friendly. By storing and using rainwater or collected water, you can reduce your reliance on municipal water sources, contributing to water conservation efforts and reducing your carbon footprint.
Invest in our Water Barrel With Cover today and enjoy the peace of mind knowing that you have a reliable and accessible water supply at your fingertips. Don't wait for an emergency - be prepared and stay hydrated with our high-quality water barrel.