The #1 Tent Rental Clermont FL Can Count On!
Florida Tents and Events is the go-to party rental company supplying the number #1
tent rental Clermont FL
has to offer. Planning a party or event is less stressful when you choose a reputable party rental supplier that offers all the necessary event supplies you need to create lasting memories under one roof. We have the widest variety of tents for rent in Florida and we also offer flexible rental terms and the best prices for furniture and equipment. Whether you're searching for tent rentals or event furniture options, we have no doubt that we can supply all your needs for an elaborate event and help you have the time of your life while doing it.
Are you planning a corporate party, intimate wedding ceremony, elaborate birthday party, elegant engagement party, or small graduation celebration? Select the best tent rental Clermont FL residents use for all of their important celebrations from our team of friendly and helpful party people. We make it our business to deliver tent rentals and other event equipment and set up on time, ensuring you have the best possible experience while enjoying the occasion just as much as your guests. We go above and beyond to bring your imagination to life with our refined and sleek decor options for any occasion. You can find a wide range of tents and other event supplies to choose from in different designs, sizes, and price points that best suit a range of party needs.
Ready to reserve a tent rental Clermont FL depends on for special occasions? We are always ready to supply the best party and event rental equipment to our esteemed customers in
Clermont, Florida
, and customers in nearby communities of Lake County. Our business is built on professional service at affordable prices and we are proud to be part of hundreds of memorable events every year. You can easily find and reserve tent rentals online on our website within minutes or feel free to give us a call to work directly with one of our staff members to book your equipment over the phone!
Water Slides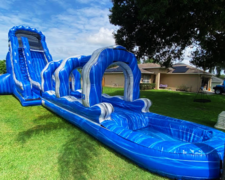 Bounce House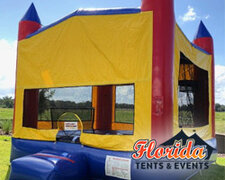 Dry Slides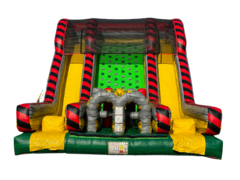 Inflatable Games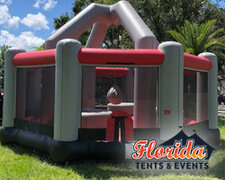 Obstacle Courses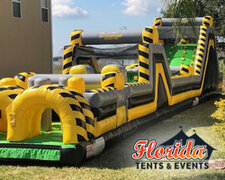 Tables and Chairs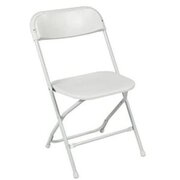 Dance Floors And Staging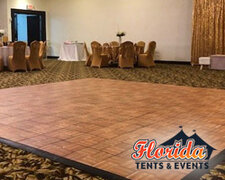 Concessions and Add Ons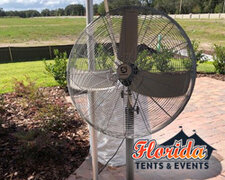 Event Entertainment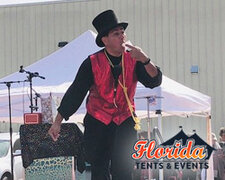 Photo Booth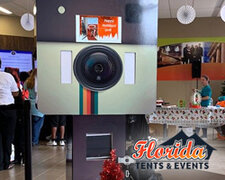 Mechanical Rides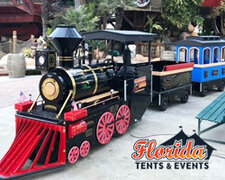 Carnival Games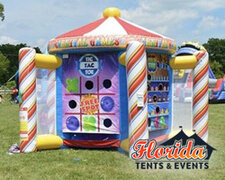 Sno Slide Experience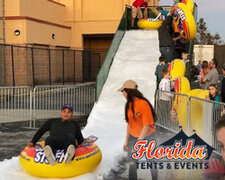 Holiday Inflatable Rentals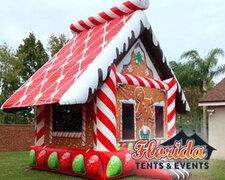 Tent Rental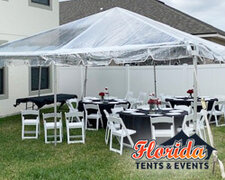 Orlando Mobile Escape Room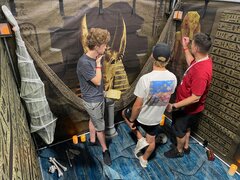 Ice Skating Rink Experience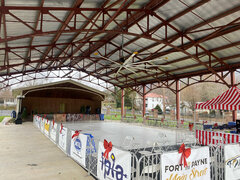 Table Linens And Chair Covers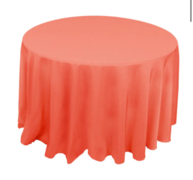 Packages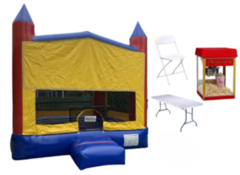 Use Our Tent Rental Service in Clermont, FL For All Occasions
Book the best tent rental service in Clermont, FL for every occasion with the friendly and knowledgeable team at Florida Tents and Events! We have different sizing and style options so that no matter what your timeframe, guest list, or event theme is, we're confident that you will find the right options to keep your guests comfortable and in the shade for the duration of your event. We also offer table and chair rentals in different styles, as well as a range of entertainment to keep the entire guest list having a blast. Browse our website to view all the options for tent rentals and event furniture!

Our tent rental service in Clermont, FL ensures that you can access tents of all sizes and designs for a glamorous event. Whether you need a small frame tent that will accommodate 20 guests or a large tent rental that will be able to accommodate hundreds of guests, we have the best options to help you create a lasting experience. We also carry a wide range of party rentals available for you to choose from including bounce houses, water slides, obstacle courses, inflatable mechanical rides, carnival games, and so much more, making us your one-stop party shop!

We are proud to be the leading provider of excellent tent rental service in Clermont, FL. We have been an integral part of hundreds of weddings, engagement parties, bridal showers, graduation parties, and corporate events over the years. Whether you need a tent to keep your guests comfortable and protected from the sun, wind, or rain or just want to add sleek design elements to an upscale event, we are well equipped to meet your requirements. Get in touch with our team for more information or book your tent online using our convenient reservation tool.
Wide Selections for Party Tent Rental in Clermont, FL
Choose the best party tent rental in Clermont, FL, and make your event extra special with elegant tents for every occasion. Whether you're celebrating a wedding, an engagement, graduation, or a birthday, we're confident we can provide the best tent rental and furniture options to suit your specific needs. Take a look at our most popular tent rental options below and book yours with a few easy clicks!

Our 10x10 White Commercial Grade EZ Up Tent is a small tent that can seat up to 10 or 12 people. It is great for small birthday parties or family gatherings and comes completely set up for you. This is a great option for adding extra coverage for guests, setting up a gift table, or just adding designer-friendly flair to any celebration. You can reserve this tent rental for $75 for a 6-hour rental time.

A 10x20 White Top Tent is the perfect addition to baby showers, bridal events, family gatherings, vendor fairs, and even small community events. This tent can easily seat 20 to 25 guests, depending on the seating arrangements. You can rent a 10 x 20 White Top Tent at $249 for up to 6 hours. It comes completely set up for you!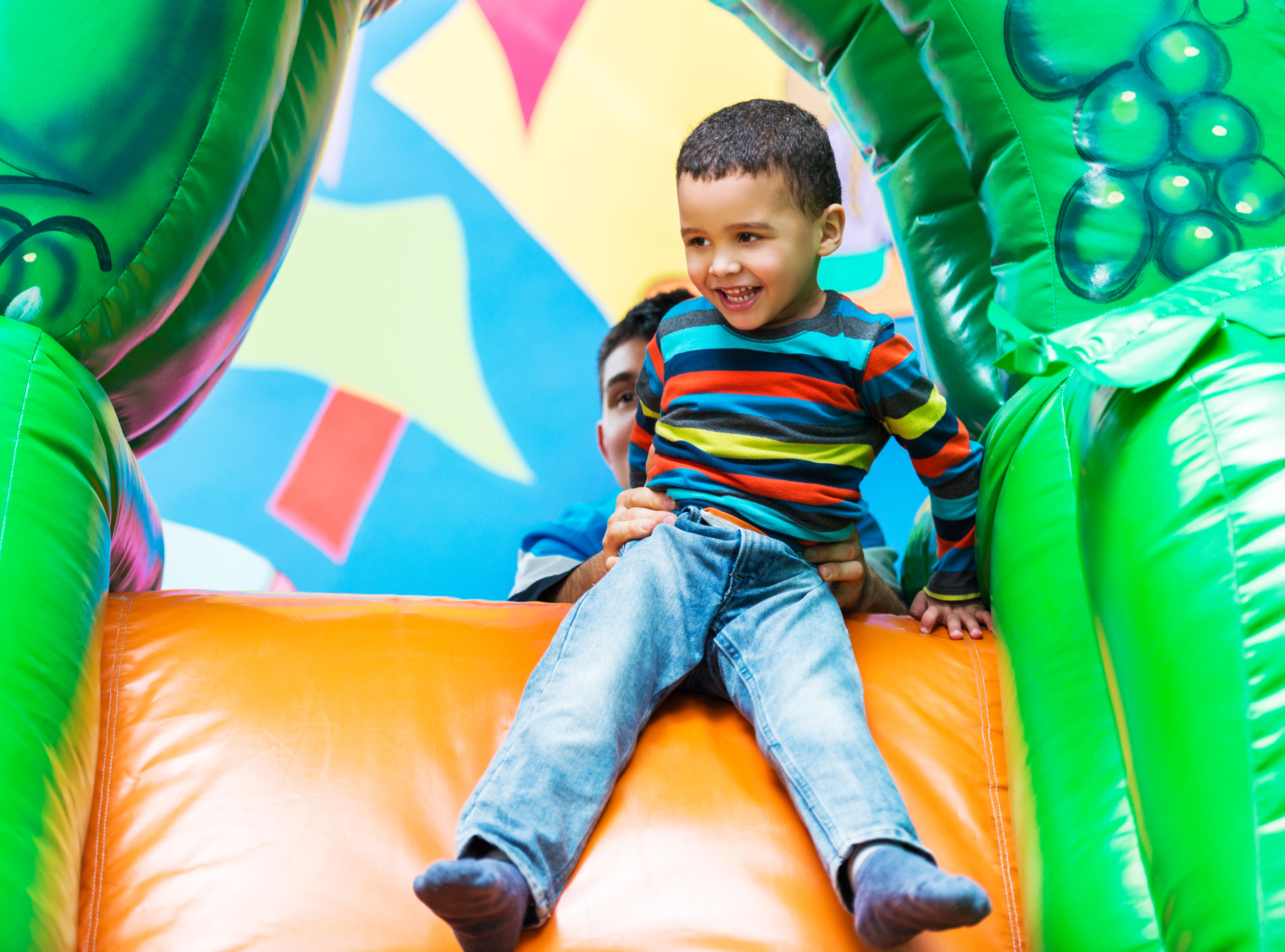 Our 10x30 White Top Tent is the perfect tent rental for anyone looking to host a large graduation party, wedding, or other special occasion. It's also the most preferred tent rental for corporate events, charity events, and fairs and it comes completely set up for you. This tent can seat up to 40 guests and you can reserve it for $299 for 6 hours.

If you've been searching for a 20 by 30 tent rental Clermont FL uses for large gatherings, we have amazing selections for you! Beginning at $425 for up to six hours of rental time, this is an excellent option for weddings, fairs, festivals, and events expecting a large turnout.

In addition to party tent rental in Clermont, FL, we also have the best tent lighting solutions, stage and dance floor rentals, window sidewalls, tables, chairs, and all other party equipment. We have a 6-hour rental time for all our event rental equipment, but customers can use them for a whole day at an additional 10%, and even overnight at 20% more.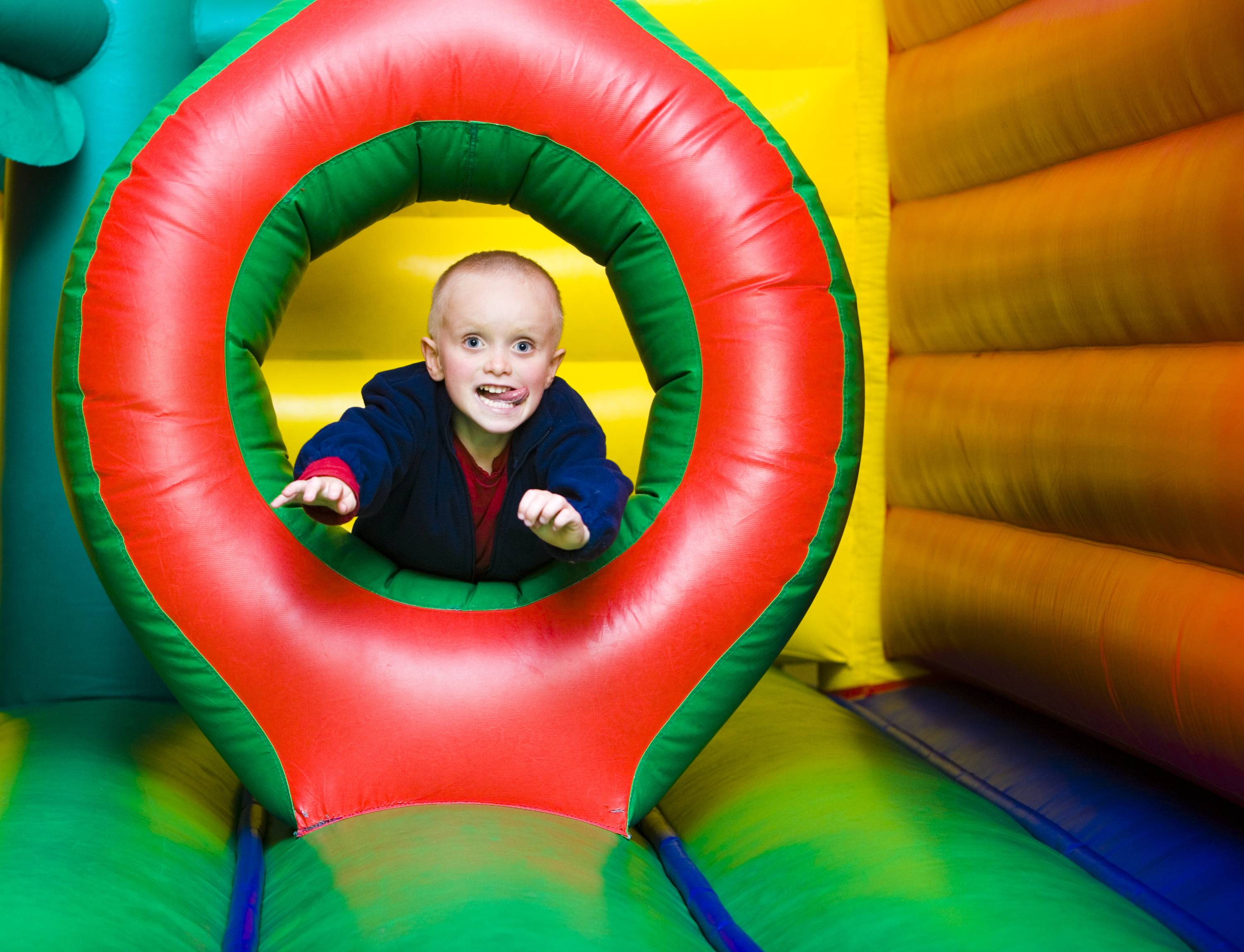 Event Furniture Rental Clermont Uses Year-Round
We have so many options for event furniture rental Clermont uses year-round to host the best events that you won't know where to start! If you are looking for table and chair rentals that are affordable, stylish, and durable, look no further than our expansive inventory. Event planners and hosts rely on our furniture rentals when planning weddings, corporate events, birthday parties, graduation celebrations, awards ceremonies, and other occasions. All of our event rental furniture Clermont uses for a range of parties is functional, liquid-resistant, and perfect for both indoor and outdoor events.

If you need a table rental Clermont event organizers ask for, you can select from our many options including long farm tables, kids folding tables, round tables, rectangular tables, hi-top tables, and picnic tables. We also have the best table linen rental Clermont has to offer to accompany your event and help make it a memorable occasion. All our table rentals are affordable and vary in colors, styles, and sizes, and we are certain that no matter what the theme of your event or your budget is, you will find a table style that will keep your guests comfortable while adding ambiance to any occasion.

We also offer so many options for a chair rental in Clermont that are designed to accommodate different styles and budgets. Some of the chair rentals you can consider when planning your next event include black folding chairs, Chiavari chairs, French cross-back chairs, white folding chairs, white wooden chairs, white kids folding chairs, and so much more.

We are an all-inclusive party and event rental company, so if you don't see the Clermont table and chair rental that you need, don't hesitate to ask. We'll be happy to help you find exactly what you're looking for from our inventory.

Why Choose Us For Your Clermont FL Party Tent Rental
There are many reasons why our company is the # 1 Clermont FL party rent rental provider and we're eager to prove to you that we're the top choice for all of your party furniture and tent needs. We are proud to say that we have partnered with hundreds of clients and delivered countless tents and rentals to backyards, churches, schools, festivals, and businesses throughout Lake County and surrounding areas. It doesn't matter what the occasion is, we are happy to bring the fun to you with an affordable tent table and chair rental in Clermont FL.

Locally owned and operated, our company is community driven and managed by friendly and well-experienced Clermont locals. We know how to throw an unforgettable party while prioritizing safety each step of the way. We are fully licensed and insured to supply Clermont FL party tent rentals, bounce house combos, carnival games, and so much more for all ages. Planning to host your party at a local park or school campus? You can trust our experienced delivery team to set up the furniture and tents professionally with plenty of time for you to prepare for guests.

We go above and beyond to create a pleasant experience when you choose us to help you throw an unforgettable party. All our tents, tables, and chairs are manufactured by the best suppliers in the industry using high-quality and durable materials. We check for wear and tear and thoroughly clean and sanitize our rentals before and after every event. Give the team at Florida Tents and Events a call to experience a stress-free event furniture booking process!


How to Rent a Tent in Clermont FL with a Few Easy Clicks
It has never been simpler to rent a tent in Clermont FL! You can select a tent or any of our event furniture options and reserve everything you need for your party anytime and anywhere with our easy-to-use, fully interactive website. Our online booking service is accessible 24 hours a day and allows you to book party rentals easily in just a few steps from the comfort of your couch or even on the go using your smartphone. Browse our tent rental selections, click on the image of the tent you want, and then select the "Get A Quote" tab in blue to add it to your cart. You are welcome to give our team a call at (407) 777- 4776 if you would prefer to speak directly with one of our staff to get on our books today!
Just follow these easy steps to rent a tent Clermont FL trusts with a few simple clicks:


Browse the available tent rental options.


Click on the image of the tent you're interested in.


Select the "Get a Quote" button in blue.


Select the delivery window for your event.


Include the required client and event details.


Pay the minimum $50 deposit with any major credit card using our secure system.


Sign the agreement electronically.


That's all there is to it! Just a few clicks as you would ordering anything else online and the rental is yours. You'll receive a confirmation email with a digital copy of the signed agreement and one of our team members will be in touch leading up to the event date to confirm a delivery window that works for your schedule.
Don't hesitate to contact the team at Florida Tents and Events if you have specific delivery instructions for us or further questions on how to rent a tent in Clermont FL to suit a range of events. Our helpful team is always available to answer questions and guide you through the process, so give us a call or submit our online form today.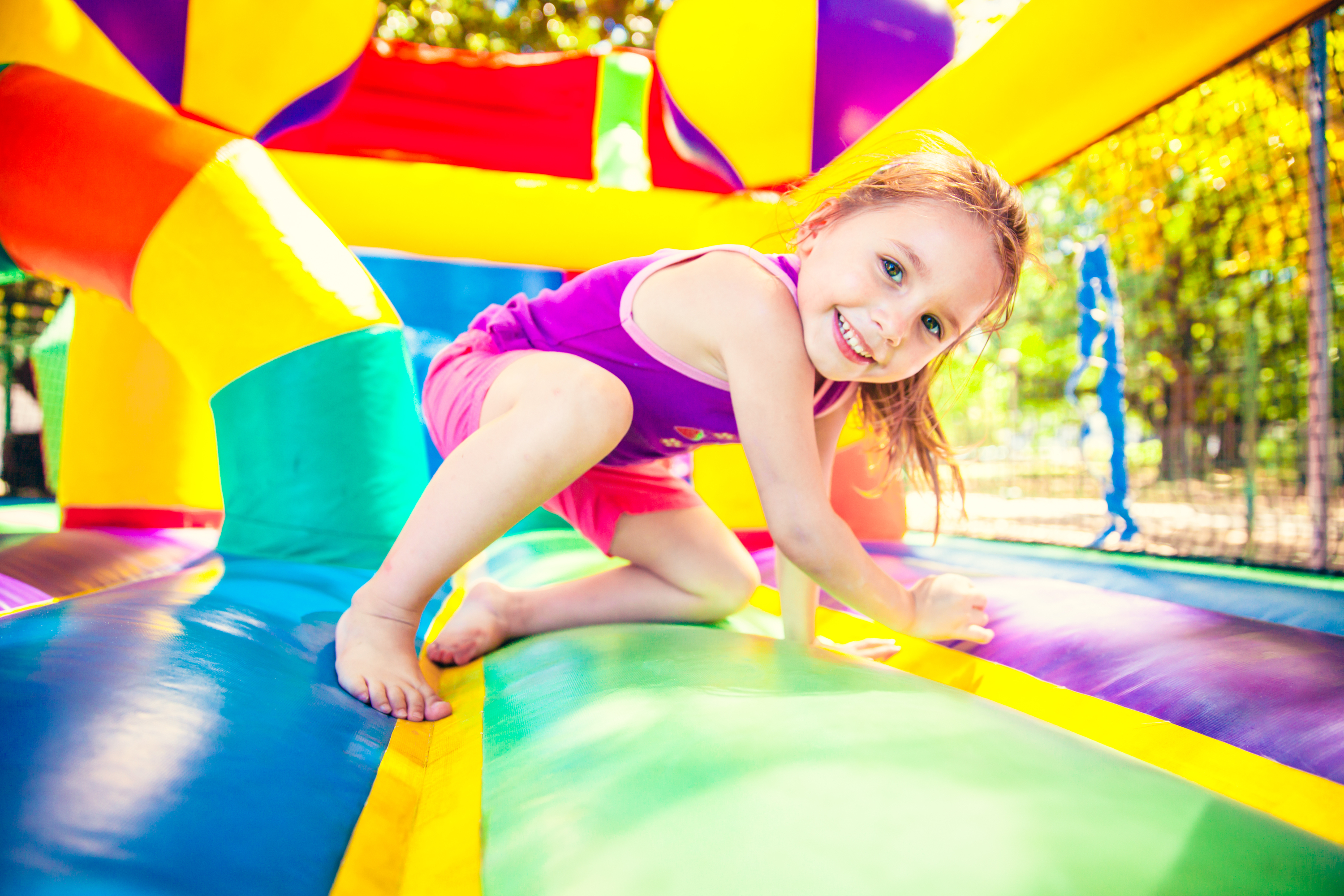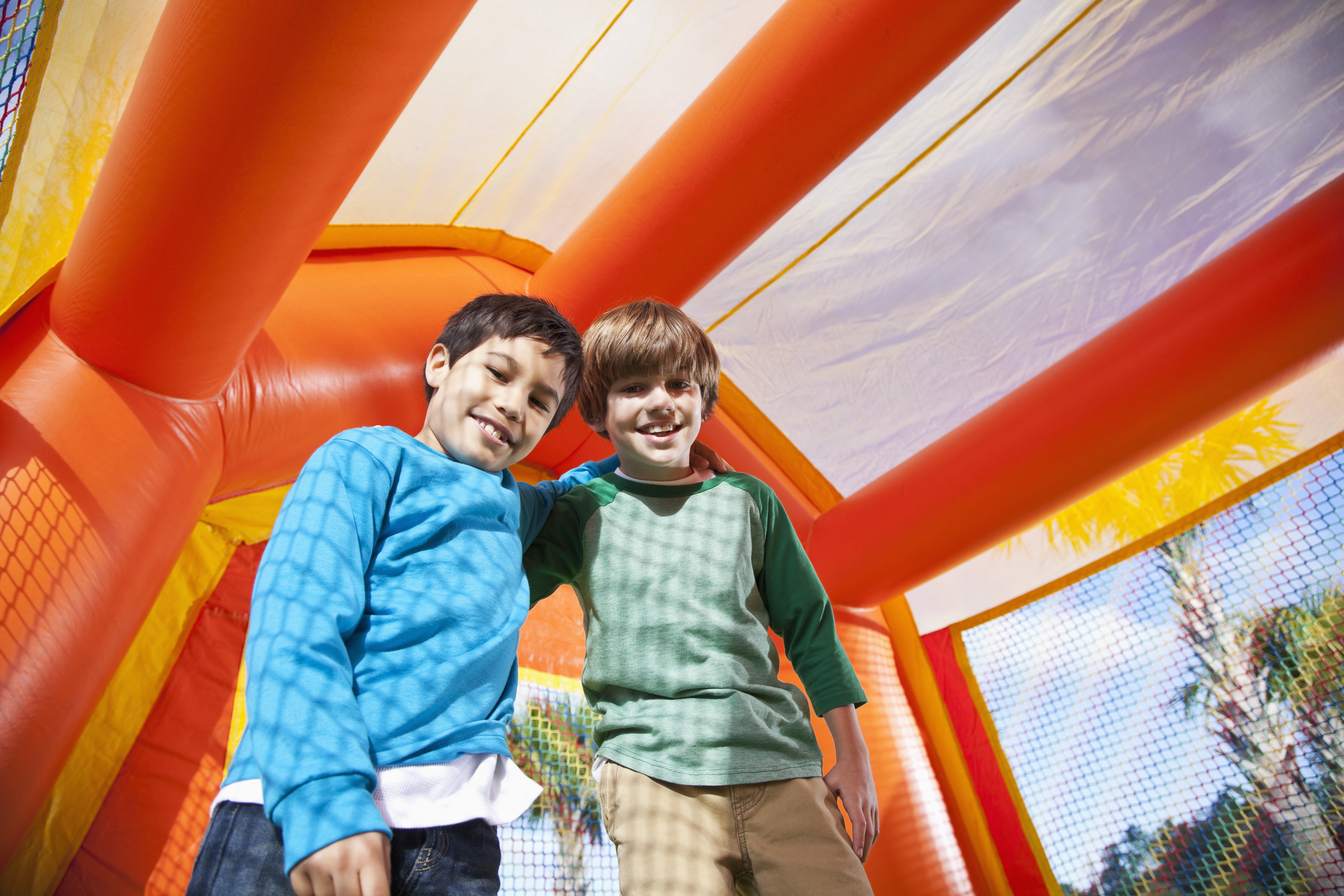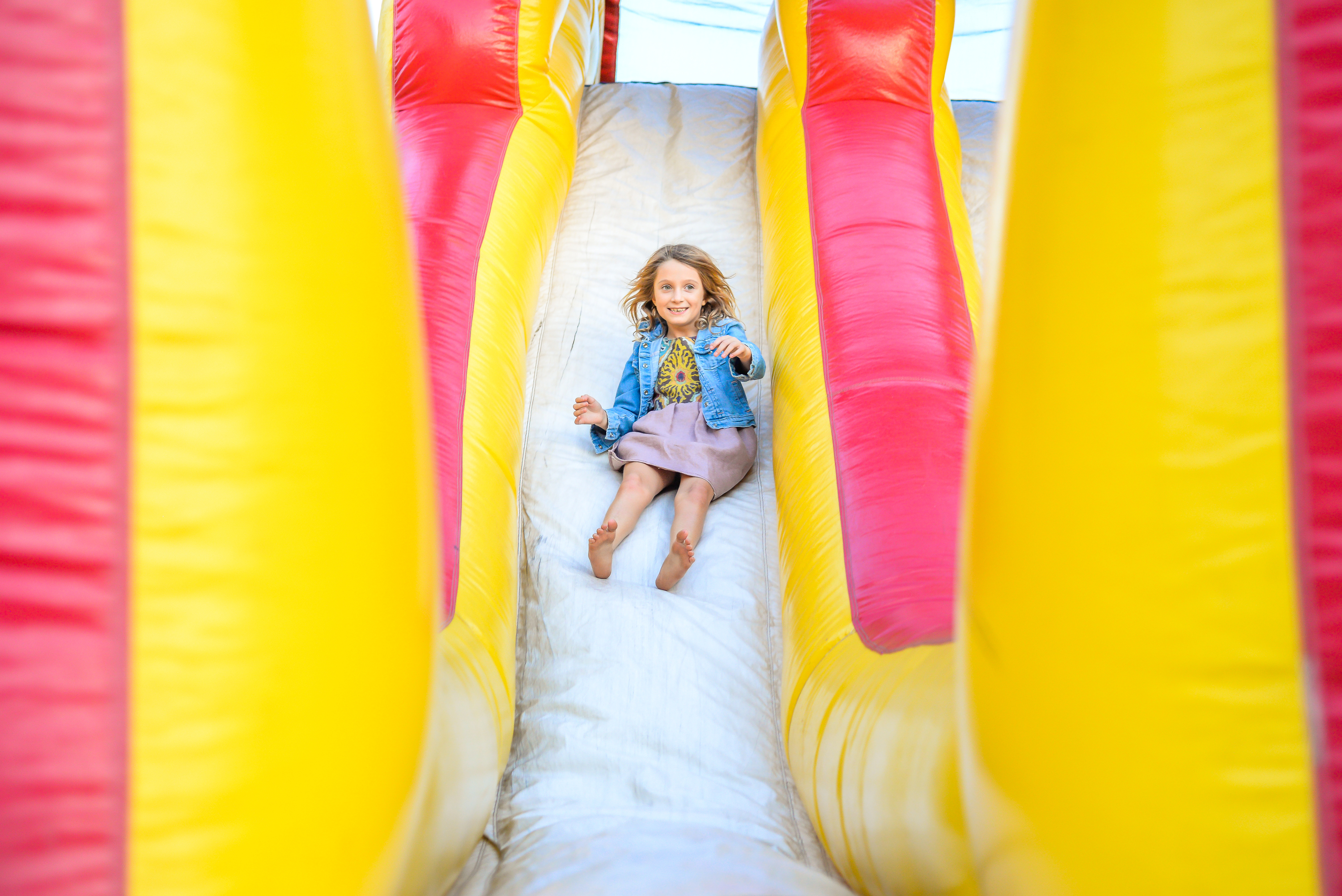 FAQs for Party and Wedding Tent Rental Clermont FL Asks About
At Florida Tents and Events, we love to supply the party and wedding tent rental Clermont FL residents trust and we ensure that our customers are able to access, select, and book event furniture and tents online without a hassle. We know that booking tent rentals can be overwhelming, which is why we have a friendly and experienced team who are readily available to guide you through the process, address any concerns you might have, and answer all your questions.

We've compiled a selection of our frequently asked questions about booking the best party and wedding tent rental Clermont FL has to offer. Please don't hesitate to contact us with more questions on even furniture and party rentals at any stage of the booking process.

Q.
Can I make changes to my rental once I submit payment online?
A.
Of course. We know that there are many changes that can occur between your booking and delivery date. If you need to add more items to your rental, you can make changes to your original reservation online or by contacting our team. However, please note that our rentals are on an availability basis. Please review our company policies to learn more about cancelations.
Q.
What types of event furniture do you carry?
A.
Not only do we offer the best tent rentals, but we also carry a large inventory of chair and table rental in Clermont FL for all occasions. You can rent tents, chairs, or tables separately or you can add all the items you need to your cart at once. We also offer tablecloths, lighting, stages, chandeliers, and bars to help complete all of your event rental needs.
Q.
Do the prices listed on the website include tax?
A.
No. The prices listed do not include sales tax. You will be able to view the total cost of your rental after taxes once you add all the items you need to your cart and proceed to the checkout page. Our prices include delivery and pick up within Clermont, FL. Delivery to areas further out may include a distance surcharge, so get in touch with our team to learn more about our service areas.
Completing the Party by Delivering Clermont Event Furniture Rental Options Across Town
We have delivered cost-effective, convenient, and chic Clermont event furniture rental options to countless events all over Lake County throughout the years. Whether you're planning a high-end rehearsal dinner or a low-key graduation celebration, we've made drop-offs for a range of occasions over the years including corporate events, school festivities, summer camps, church festivals, and many other celebrations in our communities.

Our customers enjoy setting up party equipment at various local parks including the popular Waterfront Park, Palatlakaha Park, McKinney Park, and others managed by the Clermont Parks and Recreation Department. Please ensure that you review the guidelines of the park you choose as a venue to ensure that the park is available on the date of your event and to verify what their specific guidelines are for hosting events at their locations. Many public parks do not have access to electric outlets, so let our team know if we need to add a generator rental to your order to ensure you have all of the equipment necessary to throw an amazing event!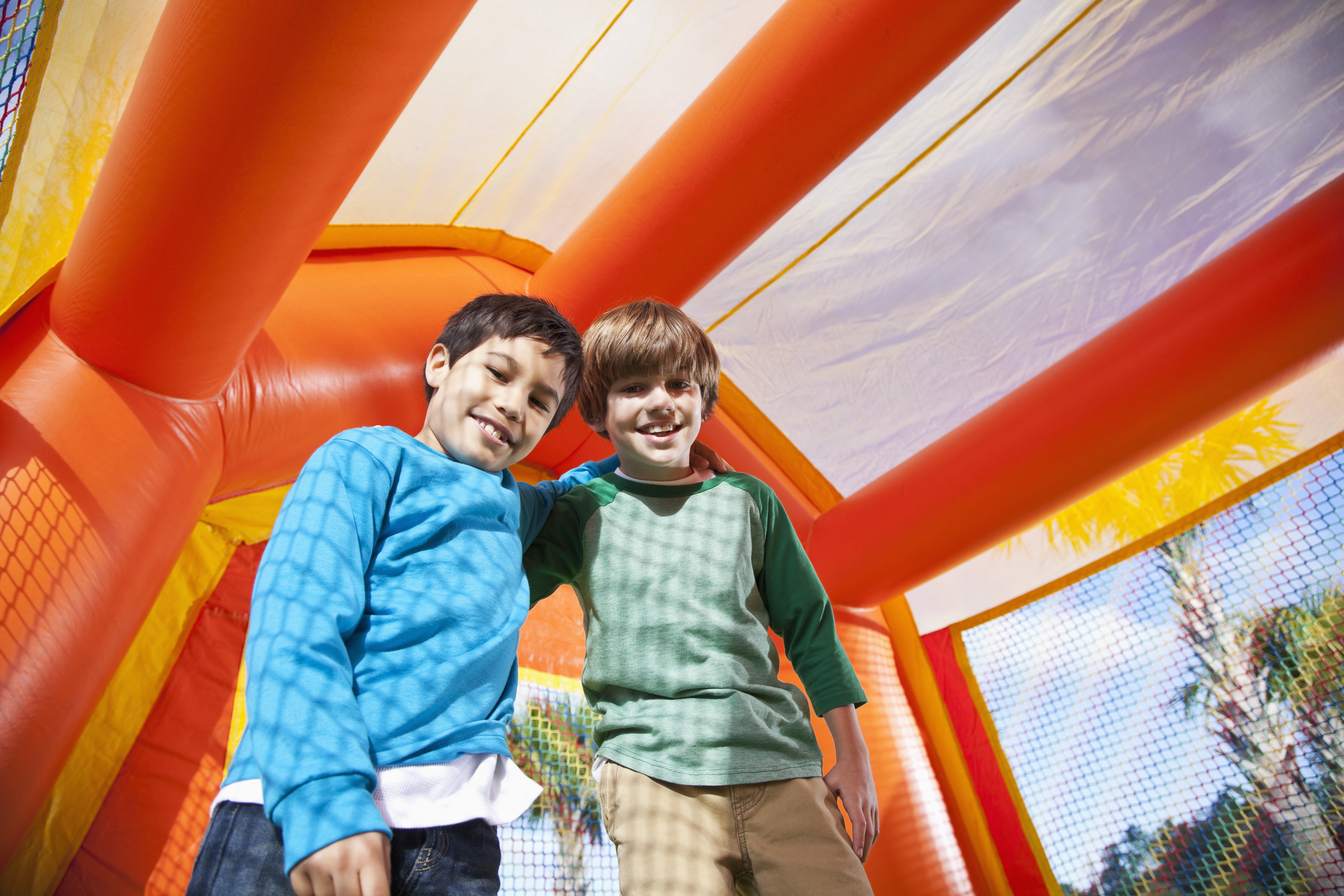 We regularly partner with Lake County School District to provide a wide variety of Clermont event furniture rental options to help ensure everyone has a place to sit and enjoy the festivities in a shaded, weather-proof area. We regularly work with event planners, wedding parties, school administrators, community organizations, and individuals to help provide a range of event furniture including tables, chairs, and tents.

We deliver excellent options for event rental furniture Clermont uses for a range of celebrations to the 34711 and 34715 zip codes. Many people, businesses, and organizations in the neighboring areas including Kissimmee and other communities in Lake County book with our dependable team to ensure their event runs smoothly. If you don't see your area or zip code listed, please give us a call and we can arrange to deliver event furniture to your neighborhood or venue. We can typically make special accommodations to deliver outside of our traditional service area, so get in touch today!

Delivery Area
One of the Best 5-Star Reviewed Clermont Event Furniture Companies
As one of the top-rated Clermont event furniture companies, we take throwing parties to the next level! We're thrilled to have been part of countless special memories throughout the years and we'd like to take the time to share what our customers have to say about their time working with our all-inclusive party rental team. You are welcome to check popular review sites including Google, Facebook, and other social media platforms to read our 5-star testimonials and learn more about why we're the top choice for tent, chair, and table rentals.

There's a reason we're one of the go-to Clermont event furniture companies in surrounding areas! Families, schools, churches, local businesses, and organizations know they can trust us to deliver and set up clean and well-maintained furniture on time at every single event. No matter what your timeframe is, your guest list, or what party rental equipment you need for a fun extravaganza, we have no doubt that we are the best party rental company to help you throw an unforgettable event! Check out some of our reviews below and book your even furniture rentals today.

"Absolutely the easiest way to have fun. My grandson was having an event at School and I thought a bounce house would work out great. Florida Tents&Events came through and the school and the kids had a great time. Thank you for helping with the end of the school day."
-R. Morales
"Absolutely amazing!!! They arrived on time and immediately set everything up. Within minutes my daughter was bouncing and playing before the party even began. My daughter and her friends had the time of their life bouncing around and sliding into the pool. The staff was friendly, pleasant, and easy to talk to. Thank you for helping make my daughter's day amazing!!!"
-J.Rendon
"Booked a bouncy house for our 5 yr olds birthday a week prior. Did everything online seamlessly, bouncy house was set up in time (earlier than expected) Everything went great. Thanks. Highly recommend!"
-L. Rivera