Choose the #1 Water Slide Rentals Groveland Can't Get Enough Of!
If you are searching for the best
water slide rentals Groveland
families and residents enjoy all year long, Florida Tents and Events is the #1 provider of the best selection of inflatable water slides that are enjoyable for all ages. From
Groveland, Florida
, throughout Lake County, and all areas in between, we're proud to be the top party rental company for parents, schools, churches, organizations, and businesses when they need fun and festive entertainment that a wide age range will enjoy for hours on end.
If you are excited about hosting a family reunion, throwing a backyard block party, or are helping plan a school field day for your child, using one of our water slide rentals Groveland kids can't get enough of is the perfect way to make sure everyone has fun in the sun while beating the heat. Your guests will be thrilled to have a giant water slide to splash in and we promise that everyone will be lining up to jump and play for the duration of your event. Whether you are looking for a giant inflatable water slide rental to keep a large group entertained or a small water slide to ensure your children are occupied for the weekend, you'll find the perfect fit for your particular event needs from our expansive and exciting inventory.
We are the trusted local source for water slide rentals Groveland families and residents choose for kids' birthday parties, school and church carnivals, trade shows and fairs, corporate events, and every event worth celebrating in between. As long as the sun is out, a water slide rental will be a hit at parties! We offer a wide range of inflatable water slides for you to choose from and we cater to customers with different budgets, timeframes, and themes. Whatever your party rental needs are, our team is here to ensure it's a stress-free and straightforward process from start to finish. Simply browse the selections we offer, choose your water slide by clicking on its image, and make a reservation in just a couple of minutes. If you have any questions about our policies or process, don't hesitate to get in touch today. Let's raise the roof and get the party started!
Water Slides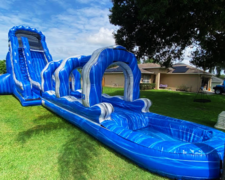 Bounce House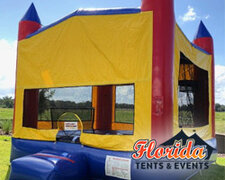 Dry Slides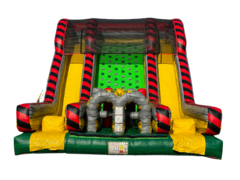 Inflatable Games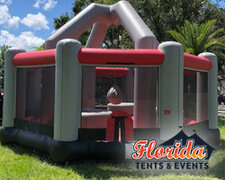 Obstacle Courses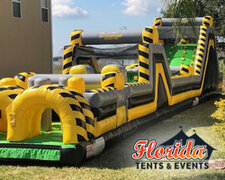 Tables and Chairs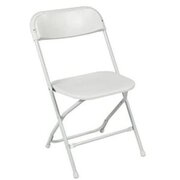 Dance Floors And Staging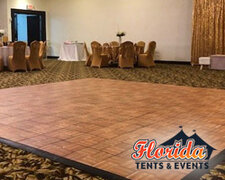 Concessions and Add Ons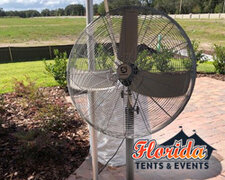 Event Entertainment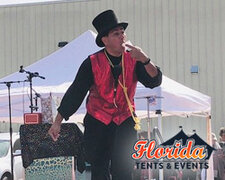 Photo Booth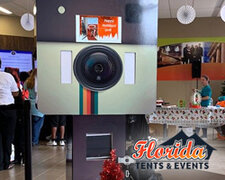 Mechanical Rides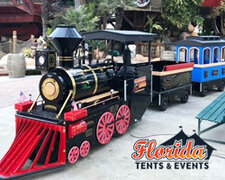 Carnival Games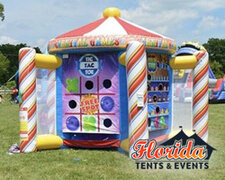 Sno Slide Experience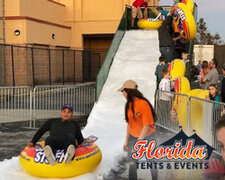 Holiday Inflatable Rentals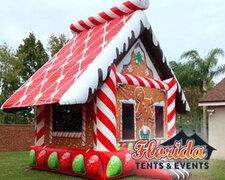 Tent Rental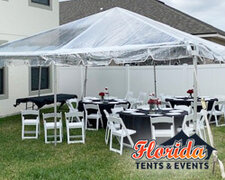 Orlando Mobile Escape Room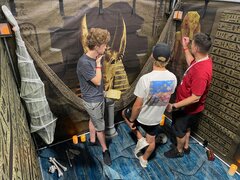 Ice Skating Rink Experience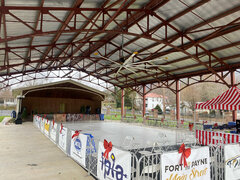 Table Linens And Chair Covers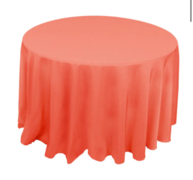 Packages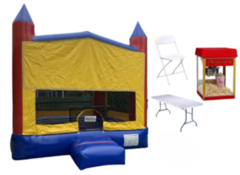 Book Water Slide Rentals Groveland FL Uses Year-Round for Fun Events
Our amazing water slide rentals Groveland FL families use for all types of parties are affordable and easy to reserve online with our simple and straightforward booking option. They are also made from high-quality lead-free and fire-resistant vinyl that is safe for kids and adults to enjoy without any concerns. We have earned a position as a top source for inflatable party rentals because while we offer the widest variety of inflatables for rent, we also prioritize the safety of our clients. Whether you are looking for a single-lane water slide for a small birthday party or a giant double-lane mega slide to entertain a group of teenagers at an event, we have amazing options for you to choose from.

We carry toddler-specific inflatables as well as combo units with water slides attached to a bounce house area, which are ideal for the little ones who love to bounce and play all day! They are incredibly popular with parents, schools, and organizations hosting events for groups of children from the ages of 3 to 12. Whether you are looking for a princess theme, or a superhero theme, we have the water slide inflatable rental Groveland FL loves available in a range of themes and characters. Along with the best water slide rentals, you can explore our party additions including obstacle courses, inflatable games, dry slides, mechanical rides, carnival games, and so much more. We're your one-stop party shop!

We regularly deliver our water slide rentals Groveland FL can't get enough of for a range of fun and festive events including birthday parties, summer camps, field days, family reunions, grand openings, graduation celebrations, holidays, bar or bat mitzvahs, wedding-related events, on-campus college orientations and camps, and everything in between. Whether you're throwing the extravagant bash of a lifetime or just want to keep the kids entertained over the weekend, we're here to help. Get in touch with our team or book online today!
Best Selection of Water Slide Rentals Groveland, FL Kids Love
Turn every event into a fun and memorable experience with the best selection of water slide rentals Groveland, FL relies on all year round to help kids beat the heat while having fun in the sun! We have the coolest inflatable slide selections for kids of all ages, and summer parties are always abuzz, as we offer the perfect water slides for every budget and age group. Our inventory works for toddlers, kids, and adults of all ages.

If you are looking for an exciting inflatable water slide that is ideal for older kids and adults too, rent our 30 Foot Tall Purple Crush water slide at $895 for 6 hours of bouncing, splashing, and endless laughter. At 30 feet high and 65 feet in length, this rental is guaranteed fun and excitement! If you are looking for an adult water slide rental Groveland FL can trust, this is the perfect option for hours of fun.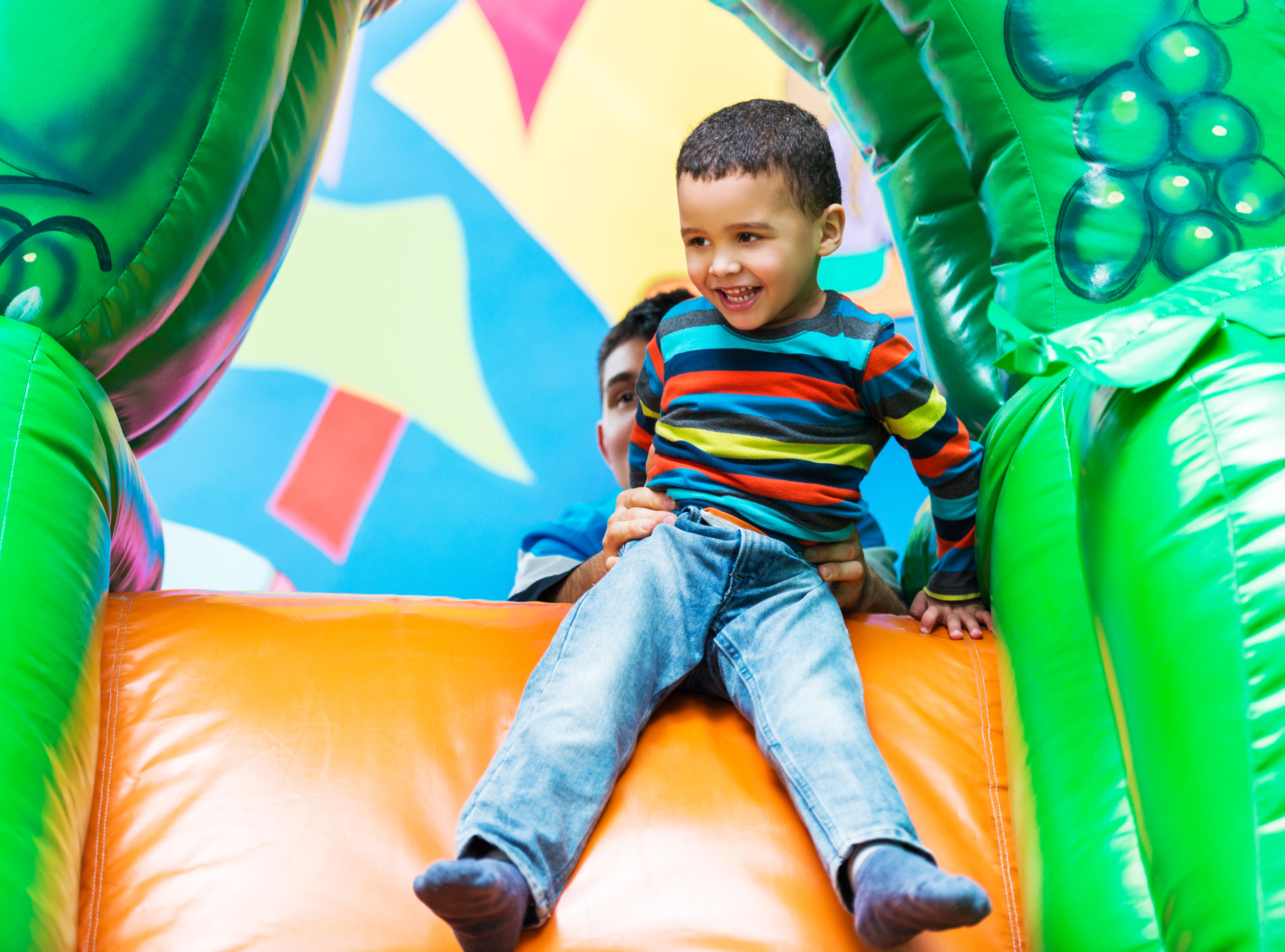 If you are planning an event for preschoolers or toddlers such as a birthday party, mommy and me events, graduation celebrations, and more, we have smaller options for water slide rentals Groveland, FL families love! One of the most popular options kids can't get enough of is the Tropical Wet Mini Bounce House With Slide. This water slide measures 23' long by 15' wide and 16' high and has one outlet. You can reserve this option at $239 for up to 6 hours of fun!

Another exhilarating option is the 24-Foot Rampage Waterslide, complete with a rainbow wave for added excitement! This slide measures 30' feet long by 18' high with a 24' drop! This rental is great for all ages, which makes it the perfect inflatable water slide rental for adults Groveland FL can count on. Rent this mega slide for $350 for up to six hours!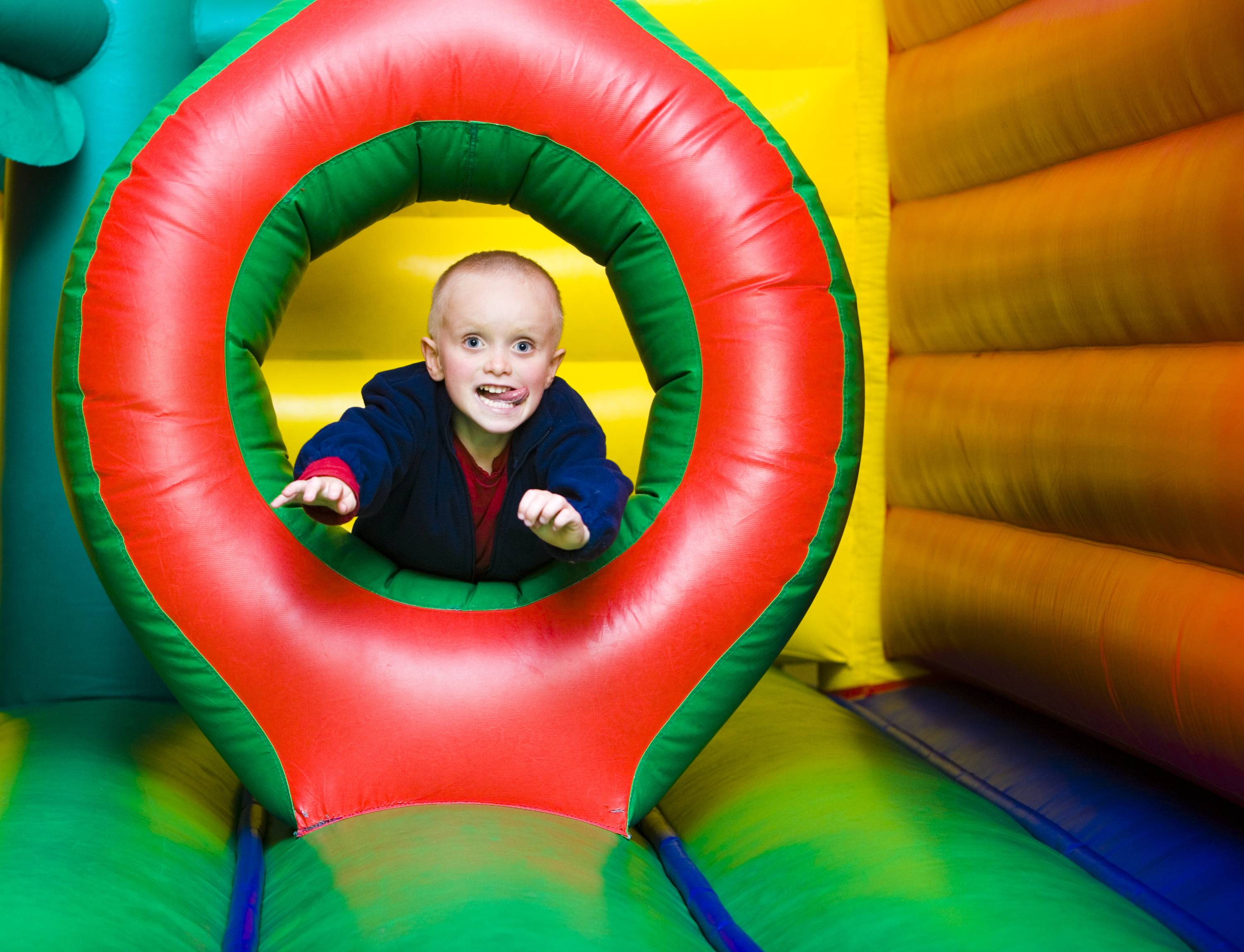 Why Choose Us For Your Groveland Water Slide Rentals
There are many reasons why our company is the # 1 Groveland water slide rentals provider and we're eager to prove to you that we're the top choice for all of your party equipment needs. We are proud to say that we have partnered with hundreds of clients and delivered countless amounts of bounce house fun to backyards, churches, schools, festivals, and businesses throughout Lake County and surrounding areas. It doesn't matter what the occasion is, we are happy to bring the fun to you with a blow up water slide rental Groveland FL kids and adults enjoy!

Locally owned and operated, our company is community driven and managed by friendly and well-experienced Groveland locals. We know how to throw an unforgettable party while prioritizing safety each step of the way. We are fully licensed and insured to supply Groveland water slide rentals, bounce house combos, carnival games, and so much more for all ages. Planning to host your party at a local park or school campus? You can trust our experienced delivery team to set up the water slide professionally with plenty of time for you to prepare for guests. We carry a large inventory and are able to deliver alarge water slide rental Groveland FL can trust to just about any location.

We go above and beyond to create a pleasant experience when you choose us for the latest Groveland water slide rentals. All our inflatables are manufactured by the best suppliers in the industry using high-quality, lead-free, and fire-resistant commercial grade vinyl. We check for wear and tear and thoroughly clean and sanitize our water slides before and after every event. Give the team at Florida Tents and Events a call to get the most popular inflatable selections to keep the youngsters occupied and having fun in the sun for hours.

How to Rent a Water Slide in Groveland FL
It has never been simpler to book water slide in Groveland FL! You can select an inflatable and reserve everything you need for your event anytime and anywhere with our easy-to-use, fully interactive website. Our online booking service is accessible 24 hours a day and allows you to book party rentals easily in just a few steps from the comfort of your couch or even on the go using your smartphone. Browse our water slide selections, click on the image of the slide you want, and then select the "Get A Quote" tab in blue to add it to your cart. You are welcome to give our team a call at (407) 777- 4776 if you would prefer to speak directly with one of our staff to get on our books today!

Just follow these easy steps to book an affordable water slide Groveland FL loves online:

Browse the available water slides.
Click on the image of the slide you're interested in.
Select the "Get a Quote" button in blue.
Select the delivery window for your event.
Include the required client and event details.
Pay the minimum $50 deposit with any major credit card using our secure system.
Sign the agreement electronically.

That's all there is to it! Just a few clicks as you would ordering anything else online and the rental is yours. You'll receive a confirmation email with a digital copy of the signed agreement and one of our team members will be in touch leading up to the event date to confirm a delivery window that works for your schedule. Don't hesitate to contact the team at Florida Tents and Events if you have specific delivery instructions for us or further questions on how to rent a water slide in Groveland FL!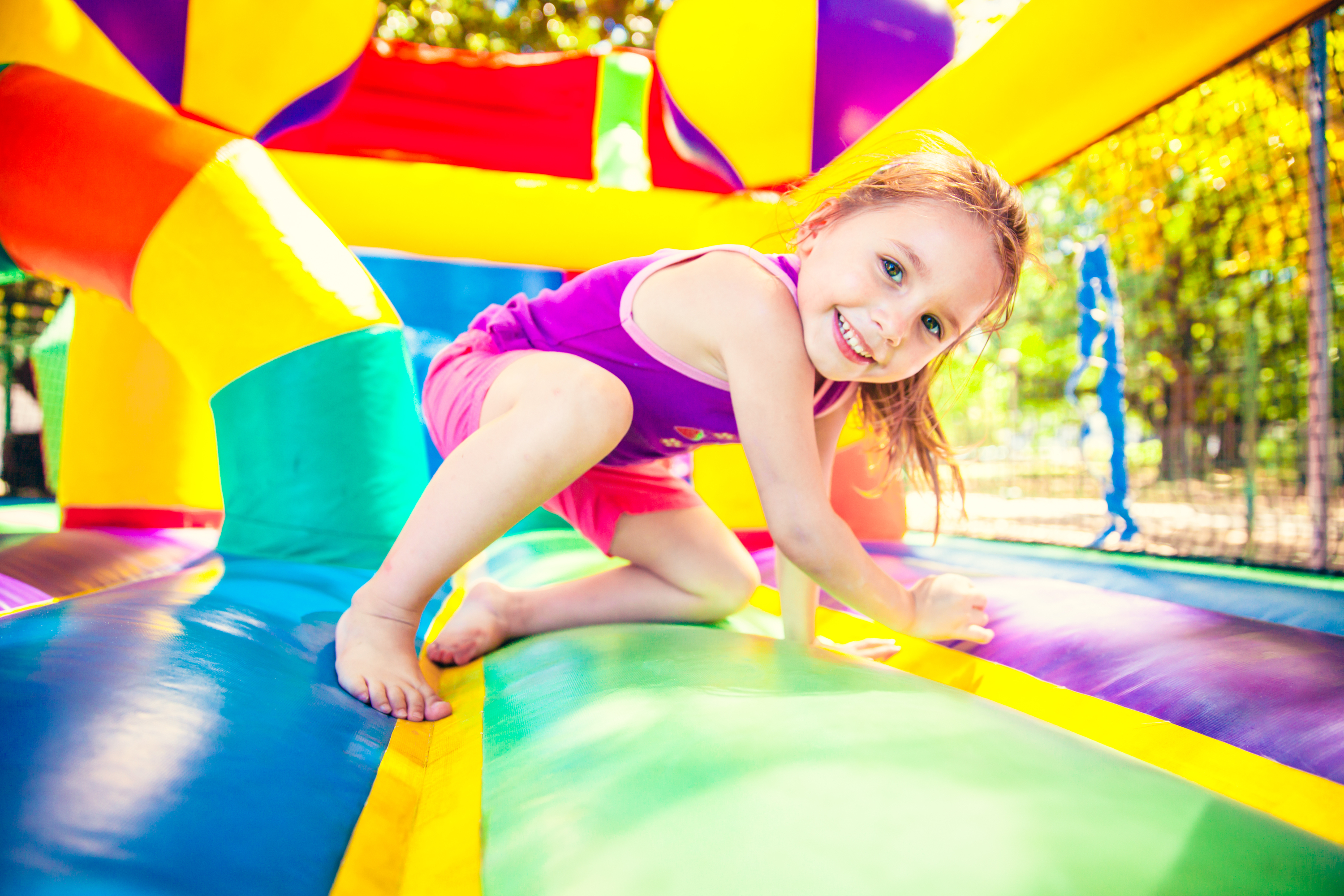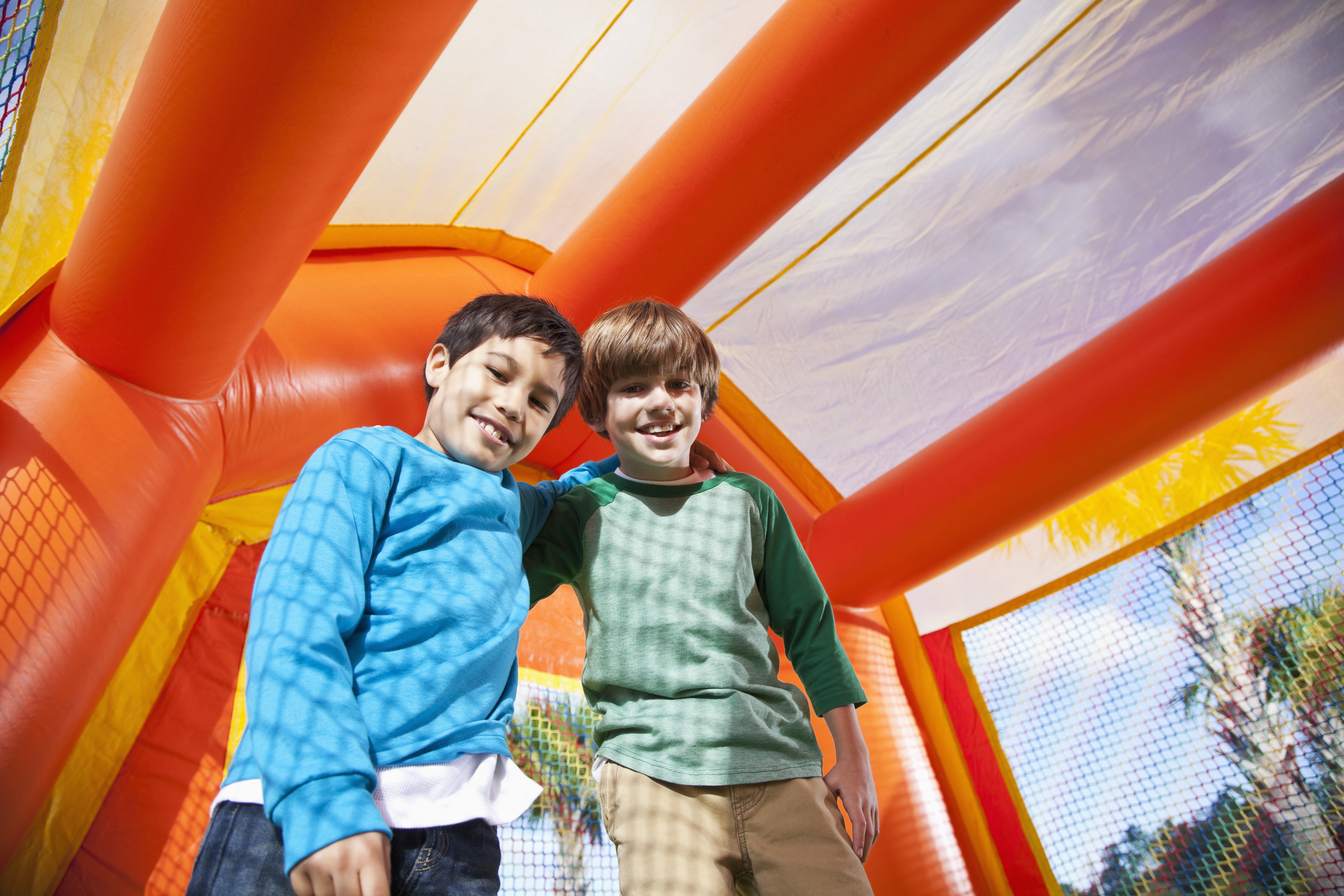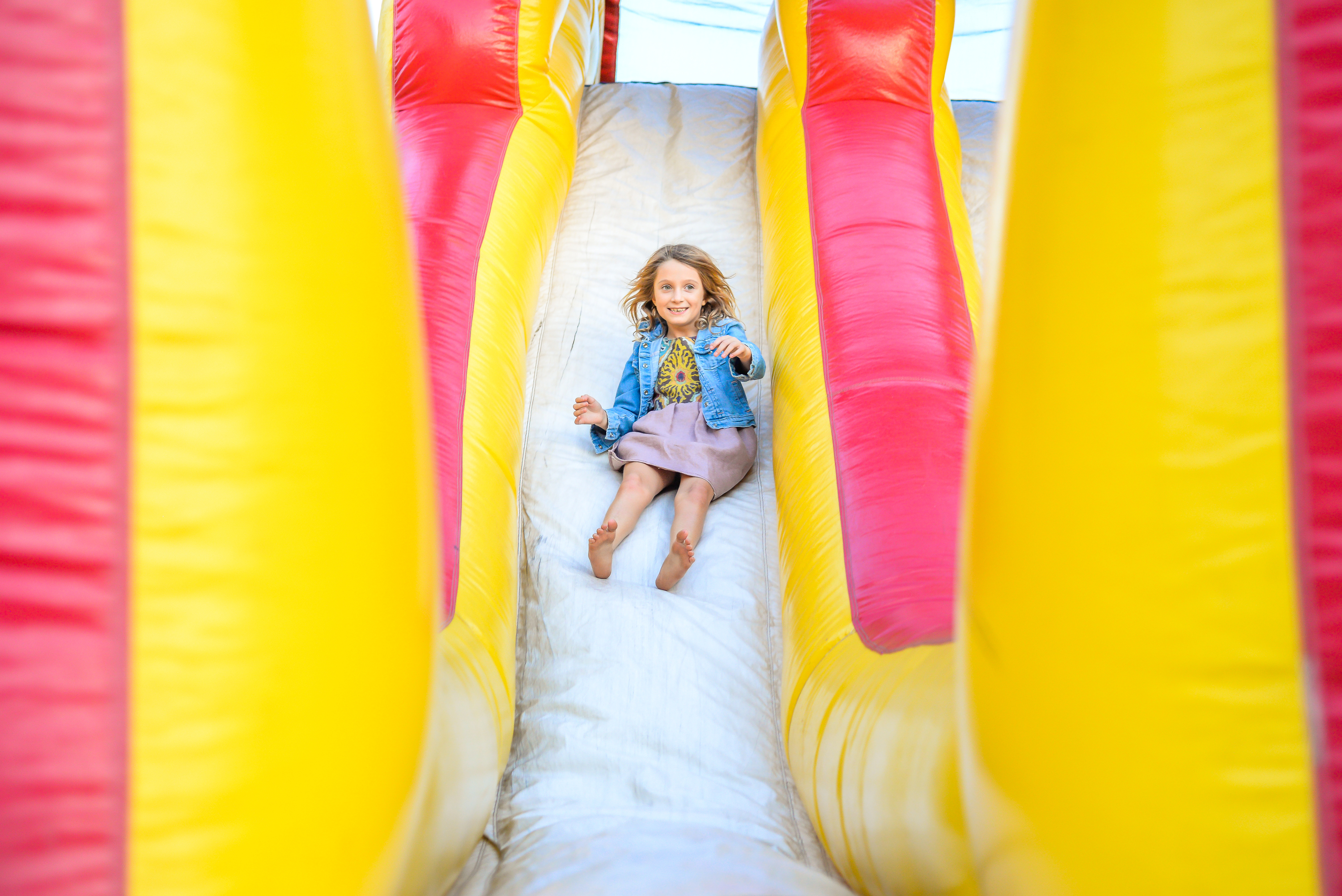 Delivering the Fun with a Water Slide Rental Near Groveland FL
We have delivered the fun to countless events all over Lake County with our options for a
water slide rental near Groveland FL
. We're happy to deliver a slide to your backyard or any venue of your choice. We've made drop-offs for a range of occasions over the years including summer camps, field days, outdoor festivals, vendor fairs, birthday parties, and more. Our inventory can be delivered to suit any event size or party theme, whether you need a giant water slide rental Groveland FL schools use for outdoor events and celebrations or a smaller slide to keep the kids busy over a long holiday weekend. We're happy to offer delivery to
Clermont
, Groveland, and surrounding areas.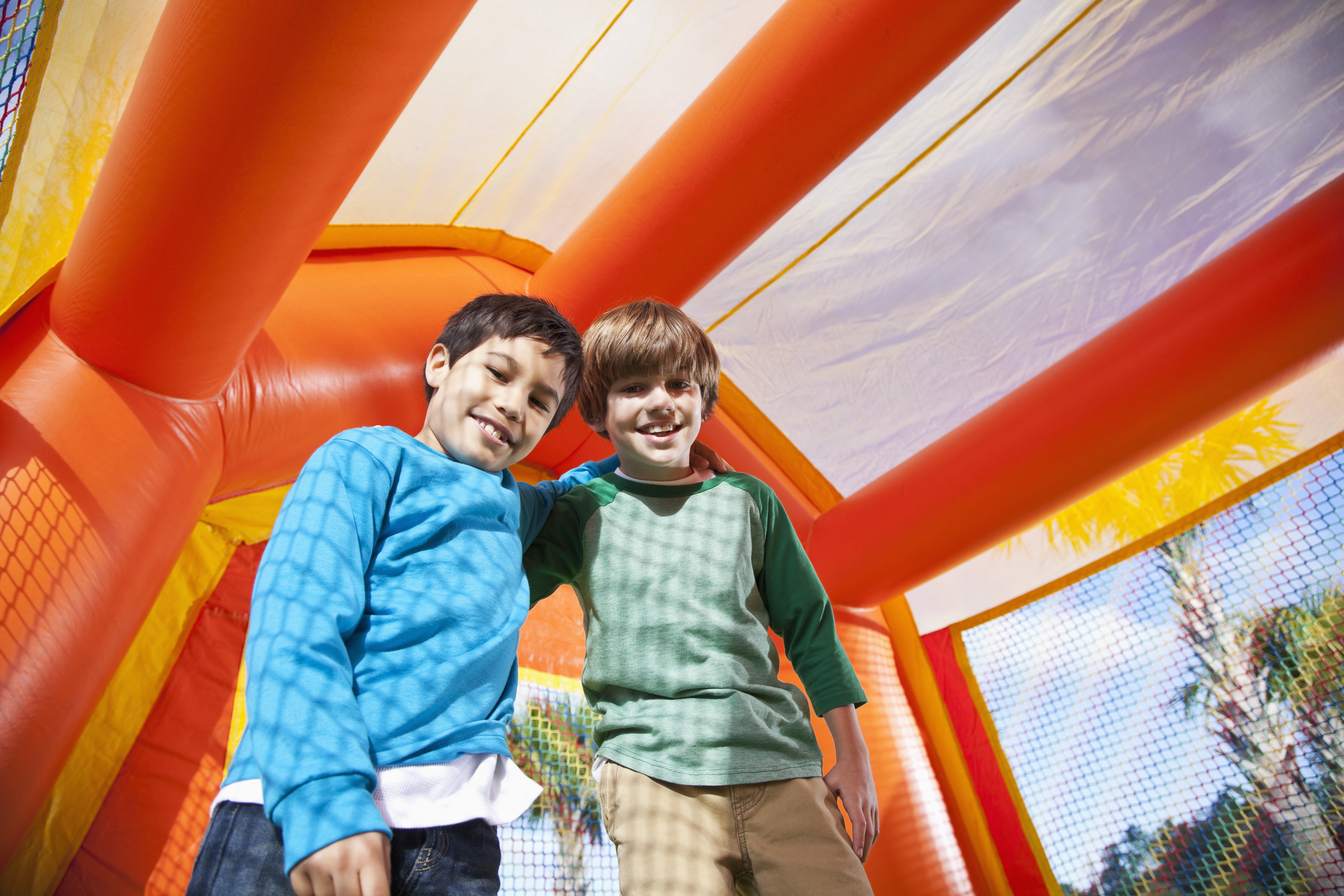 Our customers enjoy setting up water slides at various local parks including the popular Lake David Park, Cherry Lake Park, Groveland's Downtown Festival Park, and others managed by the Groveland Parks and Community Services Department. Please ensure that you review the guidelines of the park you choose as a venue to ensure that the park is available on the date of your event and to verify what their specific guidelines are for setting up inflatable slides. Many public locations and parks do not have access to electric outlets, so let our team know if we need to add a generator rental to your order to ensure you have all of the equipment necessary to throw an amazing event!

We regularly partner with Lake County School District to provide a wide variety of selections for a water slide rental near Groveland FL in different themes, sizes, and designs that are perfect to keep kids of all ages entertained and having a blast at a school field day, awards ceremony celebration, or community event.
Delivery Area
FAQs for our Waterslide Rental Groveland FL Parents Trust
We do our best to ensure that we not only provide the best water slide rental Groveland FL parents, schools, businesses, and organizations trust, but that all our clients are able to choose and reserve inflatables without any hassle. Our booking process is very simple and we encourage you to contact our team if you have any questions or concerns about our inflatables, delivery areas, prices, or any other information.

Take a look at a selection of our frequently asked questions below and let us know if we can provide any further details to help you confidently book the waste slide rental Groveland FL can't get enough of today!

Q.
Does the quote include delivery and setup?
A.
Yes, the listed price for a water slide rental is usually inclusive of delivery, professional set up, and pick up for the listed Groveland zip codes. However, the price is not inclusive of the sales tax. Delivery further outside of the listed areas will incur a distance surcharge because of rising gas prices. Please call our office for a custom quote if you need a water slide delivered outside of Groveland.
Q.
What is your standard rental time?
A.
Our standard rental time for a water slide is 4-hours. This, however, does not include delivery time or setup. Our team will arrive to deliver and set up the inflatable water slide at your specified venue at least 1 hour to 3 hours before the start of the rental time. We will usually call you the Friday before the event to confirm a convenient delivery window that works for you.
Q.
Do I have to keep the water slide plugged in?
A.
Yes. The waterslide near Groveland FL needs to be plugged in at all times in order to remain inflated. If you have chosen a park as a venue or any other outdoor space without a power outlet within 50 feet, you can include a portable generator with your rental. We also provide our heavy-duty cords because longer cords can pop your circuit breaker.
Positive Reviews for Inflatable Water Slide Rental Groveland FL Customers Give 5-Stars
With thousands of successful events to boast of, many satisfied clients who have left positive feedback for our customers love, and countless amazing memories celebrating all of your special occasions, we'd like to take the time to share what our customers have to say about their time working with our all-inclusive party rental team. You are welcome to check popular review sites including Google, Facebook, and other social media platforms to read our 5-star testimonials from throughout the years.

There is a reason why our options for a fun and festive water slide bounce house rental Groveland FL kids and adults enjoy are a must-have at events! Families, schools, churches, local businesses, and organizations know they can trust us to deliver and set up clean and well-maintained inflatable water slides on time at every single event. No matter what your timeframe is, your guest list, or what party rental equipment you need for a fun extravaganza, we have no doubt that we are the best party rental company to help you throw an unforgettable event! Check out some of our reviews below and book your water slide rental today.

"Absolutely the easiest way to have fun. My grandson was having an event at School and I thought a bounce house would work out great. Florida Tents&Events came through and the school and the kids had a great time. Thank you for helping with the end of the school day."
-R. Morales
"Absolutely amazing!!! They arrived on time and immediately set everything up. Within minutes my daughter was bouncing and playing before the party even began. My daughter and her friends had the time of their life bouncing around and sliding into the pool. The staff was friendly, pleasant, and easy to talk to. Thank you for helping make my daughter's day amazing!!!"
-J.Rendon
"Booked a bouncy house for our 5 yr olds birthday a week prior. Did everything online seamlessly, bouncy house was set up in time (earlier than expected) Everything went great. Thanks. Highly recommend!"
-L. Rivera